Freightview already gave you the power to find any of your booked shipments using shipment filters but now you can save the views you use every single day.
You'll notice the new "Add view" prompt on the shipment page. To get started, simply click the button.

Clicking this will expand the filters slider. This is where you'll choose what filters you want to be applied for your view. You are currently limited to 4 views so make sure you pick the views you use the most in your day to day. These are saved on a user by user basis.
In this example I'm going to filter by all pickups for today out of one location. This is a great way to have an easily accessible shipping manifest on hand.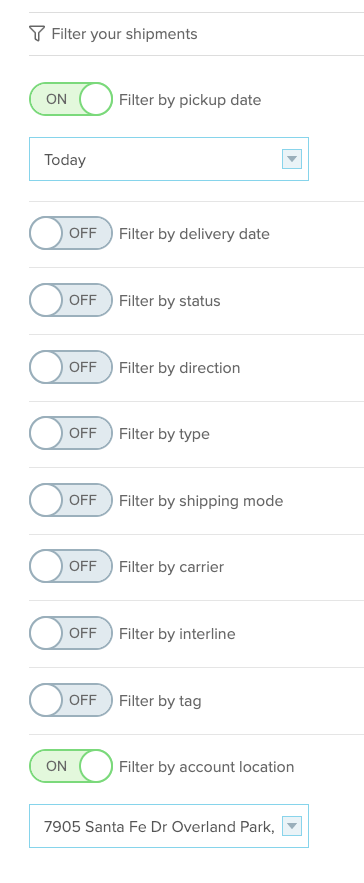 After you have the filters you need applied you will click, "Filter & save as view."

You will then be able to name your saved view.

Once you have your saved views established, you can hover over to see the names of your views and simply click the one you'd like to see.

Saved views can be a really powerful tool and we want to know how you plan to use this new feature. Let us know at feedback@freightview.com.
Keep your eyes out for new blogs highlighting different ways users can use saved views to make Freightview even more powerful.
Not a Freightview user yet? Find out how to make our platform work for you. Sign up for your free trial today.