New & Improved Freightview Quote Preferences
Here at Freightview we have such a diverse customer set and we know they all have unique shipping needs. This is why we are now giving you more choices than ever when it comes to what is saved within your company's product catalog.
The product catalog generates as you ship. We remember what you're shipping so you don't have to manually enter that information every single time. Now the account owner, and full access users, can decide what information is important to pre-populate for your company's specific needs.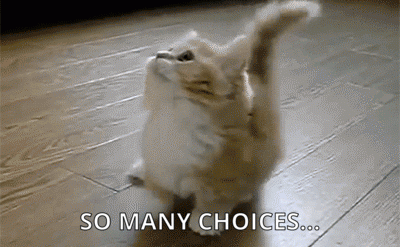 To edit your preferences, you'll simply go to your Freightview quoting screen, and click on "Quote preferences."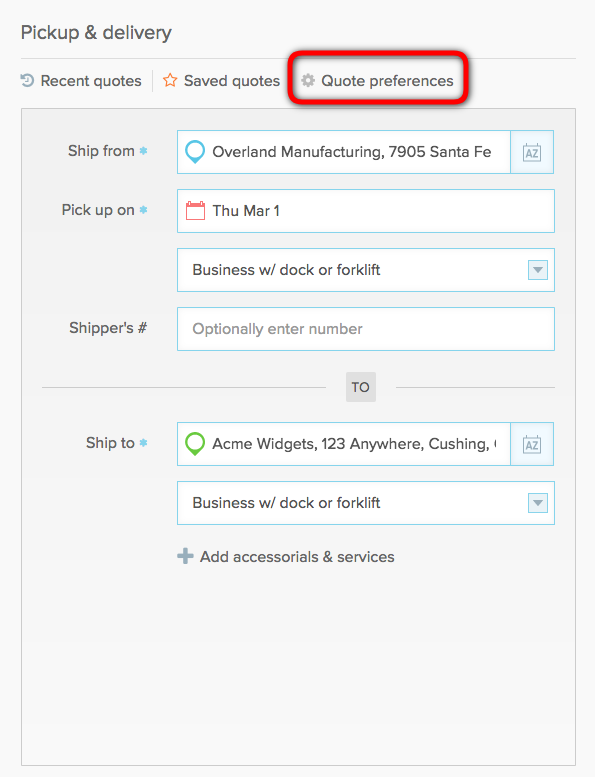 From here you will see the option to remember your shipment origin and location-- that hasn't changed. You will also now see a breakdown of product information you can choose to remember or not-- depending on your company's needs. Choose to save package type, quantity, weight, dims, NFMC, class, and whether or not your shipment is hazardous.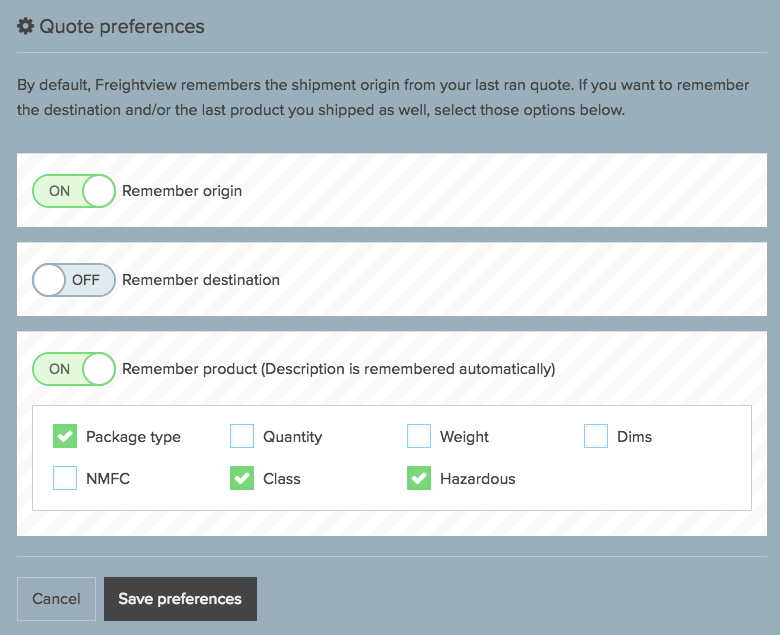 These parameters will be set company wide, and can be altered at any time by a full access user if your needs change.
You can also view and delete entries from your product catalog at anytime. To do so, click the gear in the top right hand corner next to your name.
Clicking here will open a slider. Choose "Product catalog" from the list and you'll see something like this: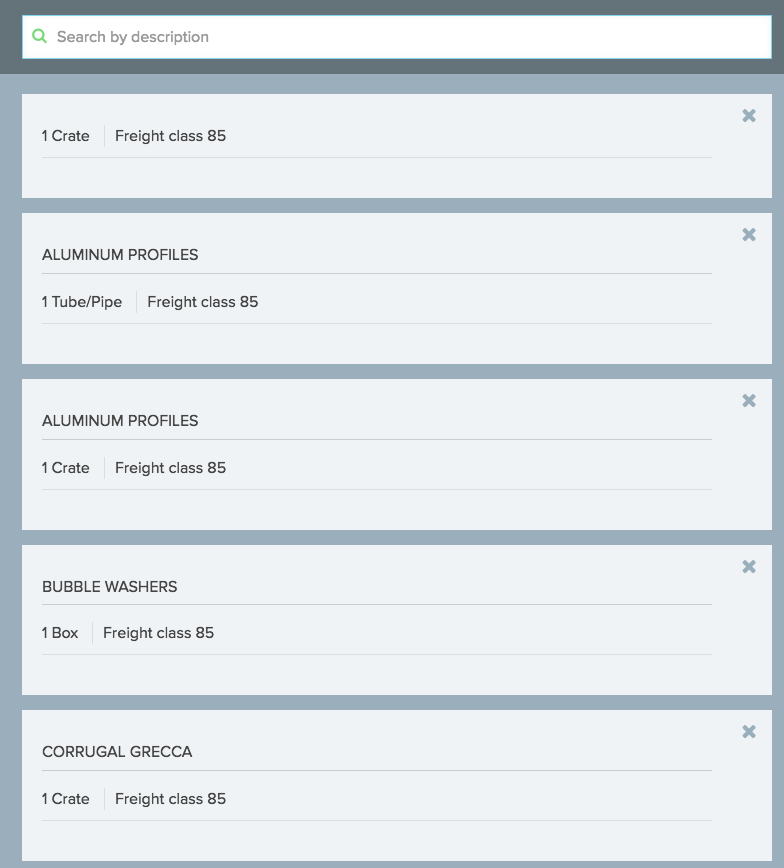 This customer has only chosen to save package type and class, so that's all you'll see in their product catalog. If you need to discard an item simply click the trash can icon.
Take control of your shipping process. Sign up for no strings attached free trial of Freightview today.