One of the biggest pieces of feedback we've heard from users like you who use our spot quoting tool is that they wanted a way to manually enter a predetermined rate, and still be able to shop around with other carriers.
You'll begin by entering all of your quote information as usual on the main quote screen: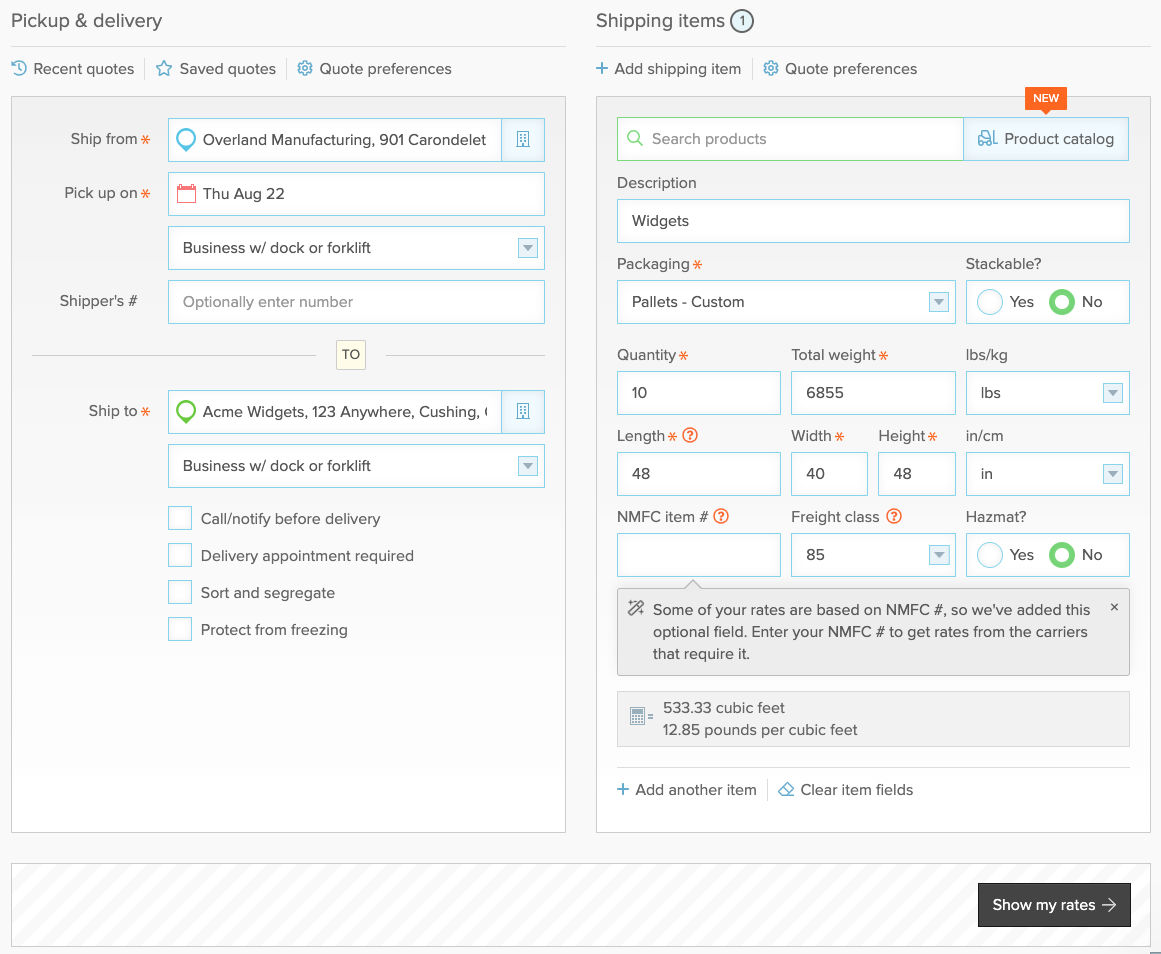 After you choose to show your rates you'll notice a new option to enter a predetermined rate.

To do this, you'll simply fill in the blanks, and select the equipment type that will be used, and hit "Create spot quote."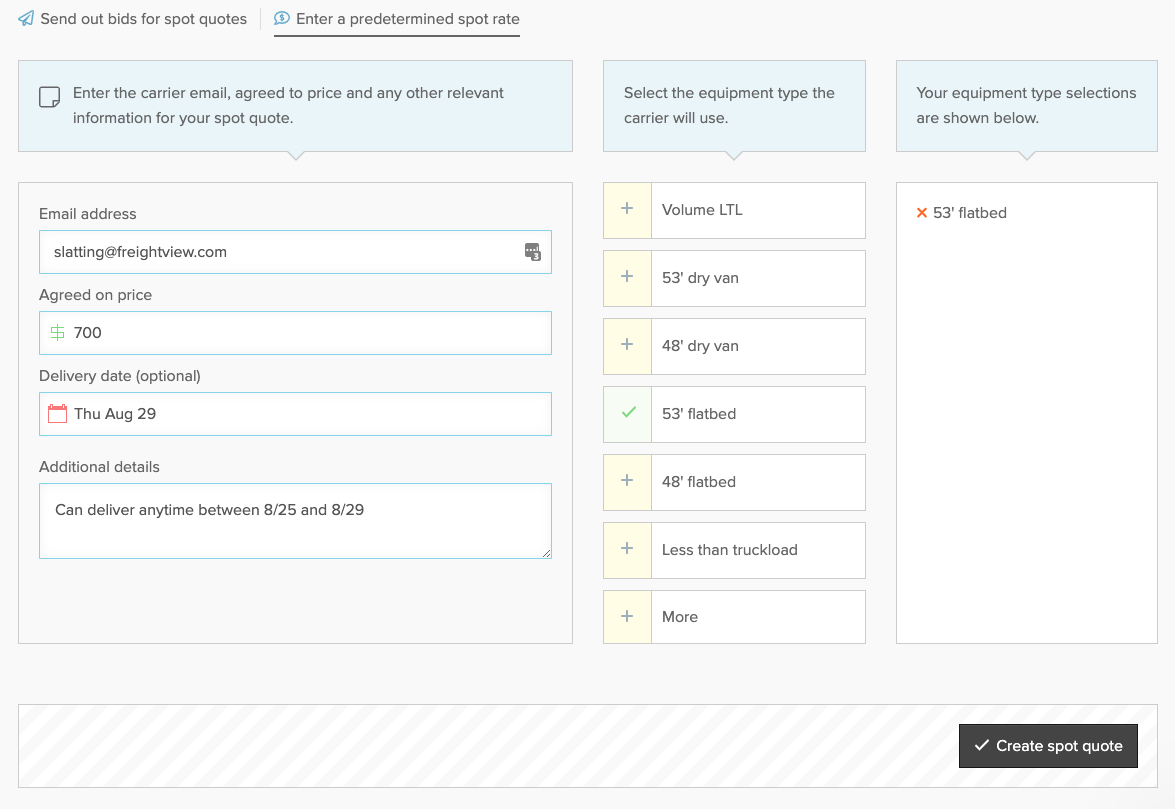 Once you do this your spot quote will be visible as a spot quote tile. From here you can choose the rate you put in, if you know this is the carrier you want to use.
However, if you want to shop around a bit, you can click on the tile and add other carriers to the quote.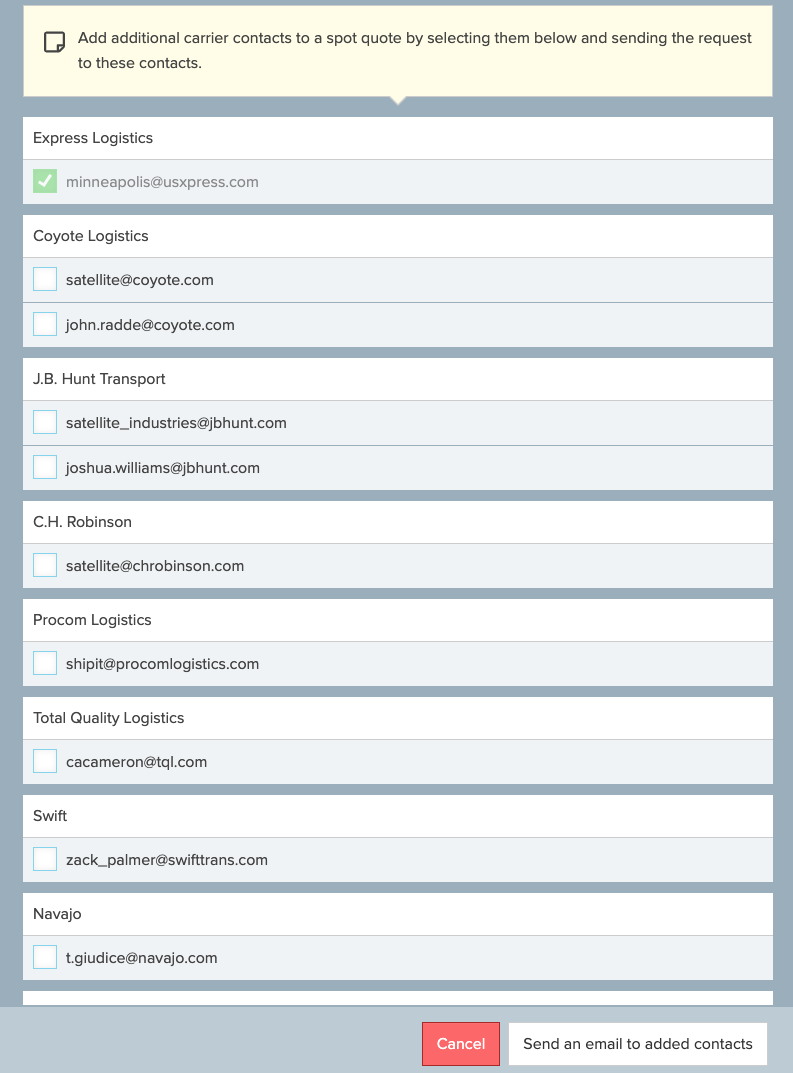 We hope this option makes our spot quoting tool accessible to even more users. We understand everyone's process looks a little different.
Ready to try out spot quoting? Reach out to support at anytime and we can get you going and answer any questions.