New feature alert! Freightview now has the ability to pull in documents for 9 of your major carriers-- and we plan to expand that over time.
You'll notice a new button on your shipment page.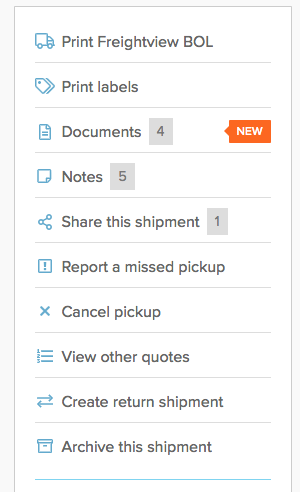 We'll pull in any documents the carrier provides as well as your Freightview BOL and rate breakdown.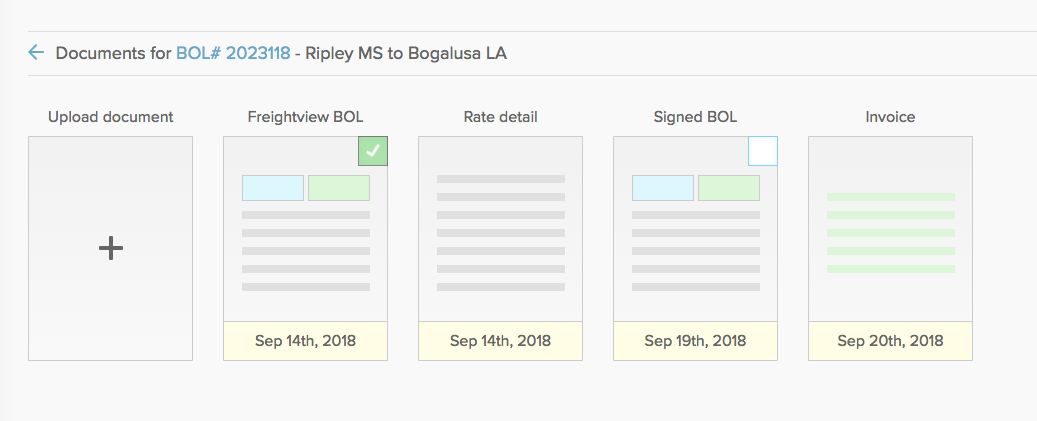 You'll also have the ability to upload your own pertinent documents to the shipment.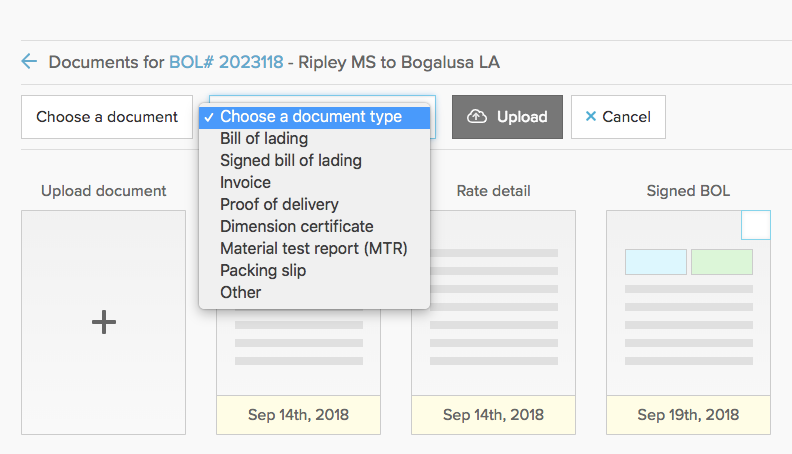 From there you can share documents of your choosing with colleagues or customers.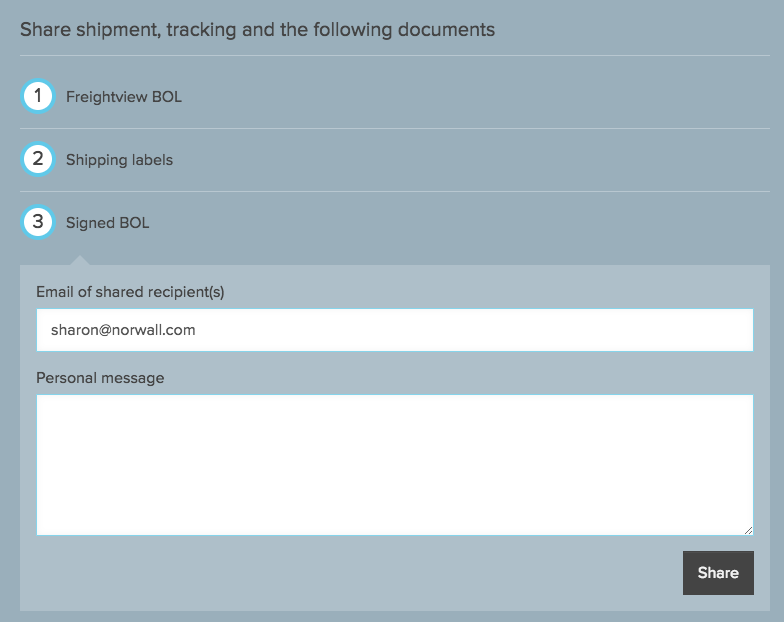 Documents is just one more way Freightview is helping you gain visibility from start to finish in your shipping process.
Not using Freightview yet? Sign up for a free trial today.