Install Freightview in Google Chrome
If you use Google Chrome as your primary web browser, you can install Freightview as a Chrome app.
Start by going to the Chrome Web Store. Search for Freightview.

Click on it to see more details.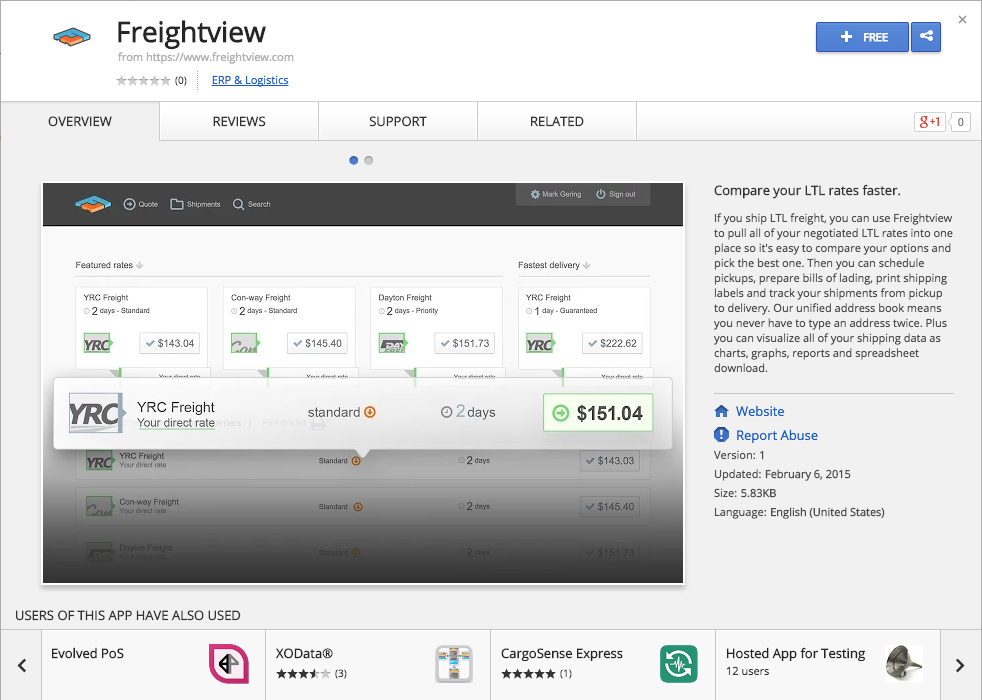 To install, click the blue FREE button, then click Add. Now when you click on the Apps link in your shortcut bar...

...you'll see Freightview as one of your apps.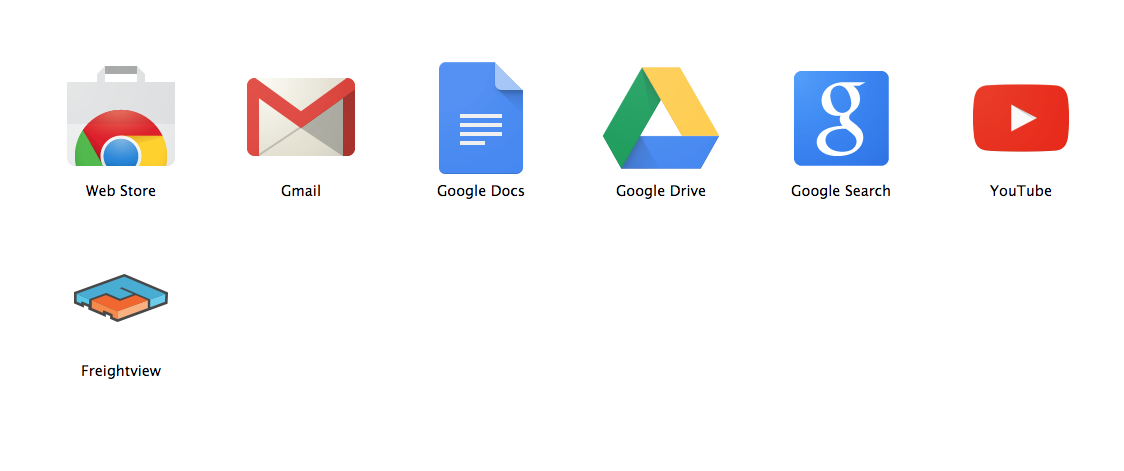 Click it to go right into your Freightview. The first time, you'll have to log in. Then it will remember you.
If you've installed the Chrome App Launcher for Mac or Windows, you can also start Freightview from there.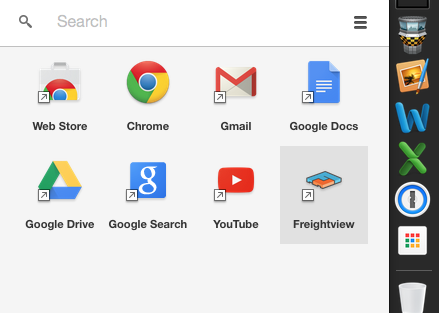 So there you go, Chrome fans! We hope it saves you a couple of clicks every time you use Freightview.