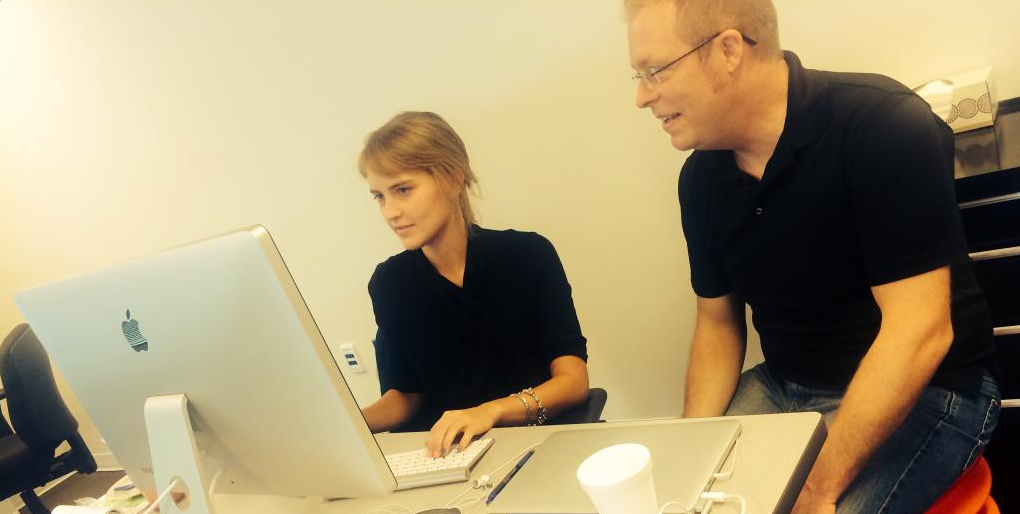 What I did:
As an intern at Freightview, I had the opportunity to directly contribute to important segments of the website and lead projects of my own, all with the support of a great team of mentors who helped to teach me and guide me along the way. I gained experience working with technology like CoffeeScript, MongoDB, Javascript, Jade, HTML, CSS, Node.js, Backbone, and various APIs. Here are some of my favorite projects I had the opportunity to work on at Freightview:
Creating the site's first help center using API integration with Zendesk
Creating a map view of all user locations using Google Maps API which allows admins to optimize marketing based on location
Implementing analytics using API integration with Keen.io
Adding CRM features using API integration with Close.io which allow the sales team to optimize their process
Creating a new feature that allows users to change their username from within the app, freeing up support staff to address more important issues
Various other bug fixes and new feature implementations 
Who I worked with:
I had the opportunity to work alongside a small but strong team of developers and designers. They treated me as an equal, but I also always knew that I could reach out to any of my team members for help. I probably learned as much during my summer internship as I do during a semester at school, and that is largely due to the willingness of my fellow developers to not just quickly answer my questions, but to take the time to teach me.
Getting to work in close proximity with the development, sales, management, and customer support teams, I was able to gain a complete view of how the company runs. This not only gave me an appreciation for my co-workers, but also helped me with my job, because I was better able to understand the goal of the company and the needs I was working to meet.
Finally, the energy of my teammates was incredible. There is nothing like being part of a group of people who are excited about their work, and being able to brainstorm alongside them was a privilege.
What I learned:
The value of working at a start-up company. The energy, excitement, and enthusiasm present in an up-and-coming business are unmatchable. As an intern, I was able to gain real-world experience, participate in weekly team lunches with the founders of the company, work alongside a team of seasoned developers, and really make a difference.
How to work on a team of developers. With the exception of occasional group projects, most of my in-class experience programming has not involved cooperation and teamwork with other developers. At Freightview, I gained hands-on experience working as part of a team, a key aspect to programming in the real world.
Countless programming lessons. I had never done web development before coming to Freightview, and I cannot even begin to count the lessons I learned during my internship. From learning the difference between client vs. server side programming on the first day to working with multiple different APIs and learning about web security as my internship progressed, the breadth of my programming skills grew immeasurably while at Freightview. My mentors made sure that the scale of my projects escalated with my skill level, so I was always challenged and learned something new every day.