In Case You Missed It: Freightview Settings Page
Freightview has recently become more customizable and we just wanted to make sure you were aware of all the options available to you on your settings page.
To get to your settings simply click the gear next to your name in the top right hand corner.
There are individual app preferences that are available for all users. You will find those under app settings.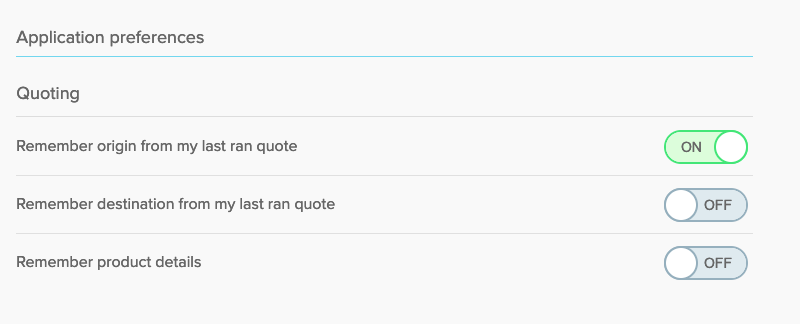 You can choose whether you want Freightview to remember your quoting origin, destination or product details.
We also have account wide settings that can be set by the account owner.
If you are using spot quotes you will have the option to turn off email notifications. You also can now control whether or not special instructions are saved on a shipment.
We are working to make Freightview more customizable to your shipping process and we hope some of these settings and preferences can do the trick.
Not using Freightview yet? Quote, book, and track all in one place. Sign up for a free trial today.