How The ELD Mandate Could Affect You
A hot topic in the freight industry is the ELD mandate that has gone into effect. Here at Freightview we want to try to keep our users informed of the different changes and innovations happening in the freight world. It is important to us to let you know if and how changing industry standards could affect your day to day shipping processes.
The mandate took effect in December but enforcement did not truly begin until April 1st.
The FMSCA website outlines the purpose here:
The electronic logging device (ELD) rule – congressionally mandated as a part of MAP-21 – is intended to help create a safer work environment for drivers, and make it easier and faster to accurately track, manage, and share records of duty status (RODS) data. An ELD synchronizes with a vehicle engine to automatically record driving time, for easier, more accurate hours of service (HOS) recording.
It is no secret that the industry is currently facing challenges when it comes to capacity and driver shortages. This new mandate may further contribute to the crunch if drivers do not comply. Drivers operating a truck that does not meet new ELD requirements will be placed out of service for 8-10 hours.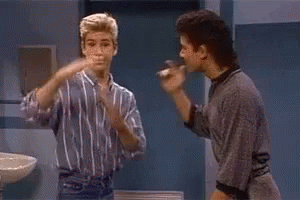 After the OOS the driver will be able to go to his/her final destination if they can provide proof they are just finishing the trip they had already started. This proof will be the inspection report and likely the bill of lading. These violations will count against the carrier's Safety Measurement System, according to the CVSA.
Enforcement of the mandate is still very new so it's hard to determine the long term effects. However, it could cause delays for smaller carriers in the industry who have yet to get a proper ELD device installed in their truck(s).
This shouldn't affect any of the contracted LTL rates you have within Freightview. Those companies are big enough it is likely they've already complied with these new rules. However, it may be something to think about when it comes to your TL/spot, and volume quotes if you are utilizing smaller mom and pop style carriers.
Manage all of your shipments with Freightview. Sign up for a free trial today.