2019 is underway and it's time for another edition of the Freightview newsletter. We've hit the ground running this year and want to share all we've accomplished so far based on the feedback you've provided. Our goal is to continue to add value for our users.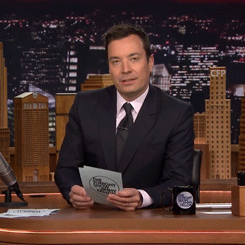 Saved Views
Freightview has already given you the power to find any of your booked shipments using shipment filters but now you can save the views you use every single day. Check out this video to see it in action.

We hosted a webinar going over saved views, filters and tags and how they can all work together. You can check it out here.
Manual Tracking Updates
We now offer the ability to manually update your own tracking. This is great for any carriers you use to spot quote or manual quote with. You can update this on the shipment page where you would normally find tracking.

Pitt Ohio Pre-Assigned Pros
Freightview now has the ability to pre-assign pros for your Pitt Ohio shipments moving through Freightview.
New Rating APIs
Since the last newsletter there have been six rating APIs implemented and/or updated.
You can now rate with Express 2000, Titan Freight, and Smith Cargo. We also rolled out UPS spot volume quoting.
New Tracking APIs
We have also implemented or updated six tracking APIs. You can now get tracking for Dugan, US Road, and Echo Global.
Documents
We rolled our documents feature back in November but we've added so many new carriers to the list. We started with 9 and now we're up to 17 carriers! We'll pull in any documents the carrier provides as well as your Freightview BOL and rate breakdown. You can also upload your own documents to the shipment
Volume Quotes
We've been rolling out the ability to volume quote and wanted to give you a comprehensive list of the carriers we have implemented so far. We're up to 9 carriers! You can volume quote via API with ABF, Estes, FedEx, ODFL, XPO, YRC. Holland, Southeastern Freight Lines, and UPS.
Spot Quoting
If you're still sending out mass blind copy emails to get spot rates from various carrier contacts clean up your process and your inbox with spot quoting in Freightview. Contact support@freightview.com for more info. We'll give you a trial of the tool to see if it can work for your business.
Love us?
If you haven't yet leave us a review on Capterra. It's a great way for other shippers to see how we can help them, too.
Account Review
If any of these features are unclear or if you just want more information feel free to schedule an account review with Mitch!
Lately, in the blog...
Get Full Use Of Your Freightview Account This Year
Never miss a Freightview release again-- subscribe to the Freightview blog.