Happy Summer, Freight friends! Summer is in full swing and we wanted to let you know what we've been up to (in addition the super cool axe throwing group outing we went on.) Without further ado, here is the latest edition of the Freightview newsletter.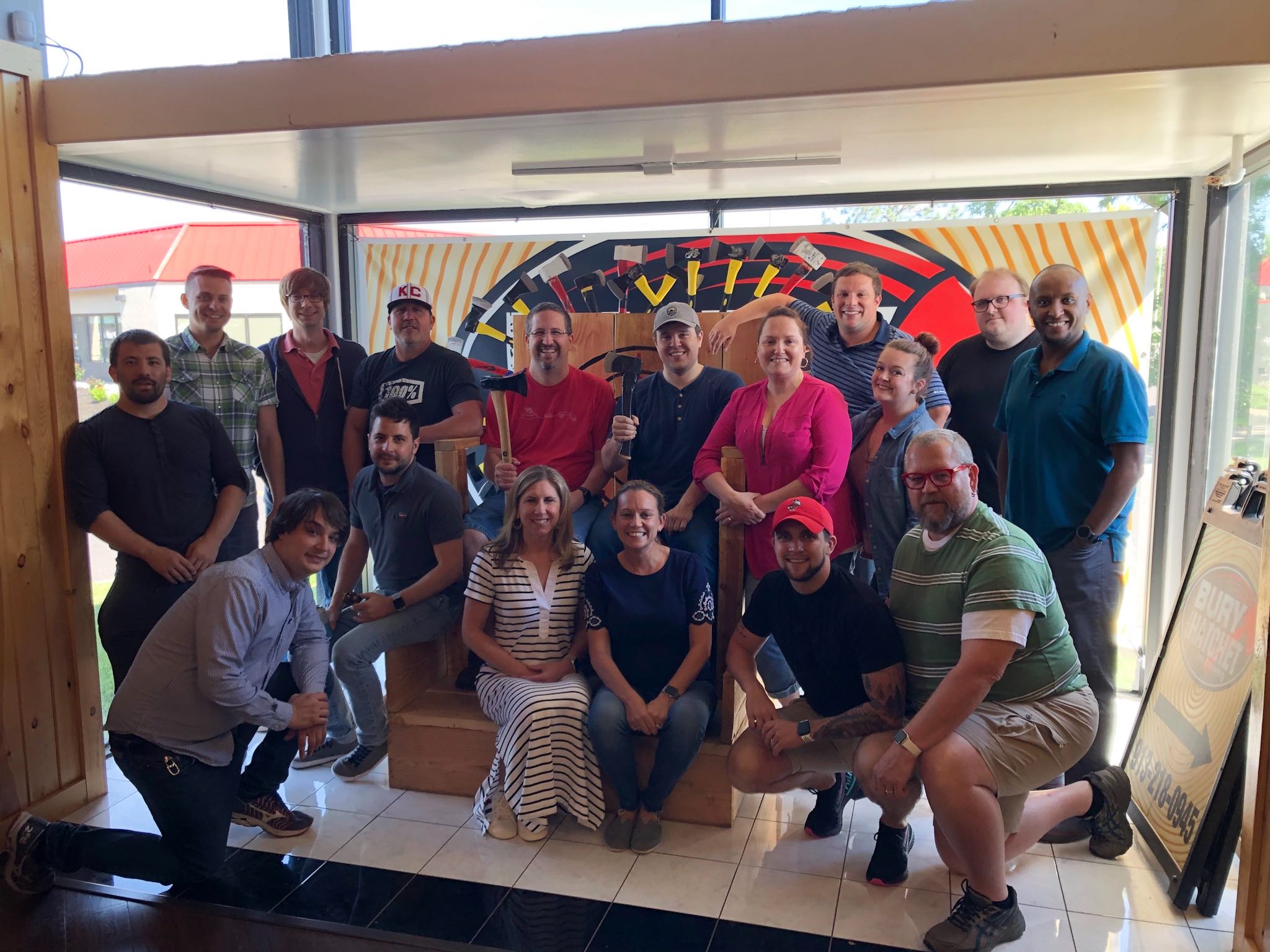 Product Catalog
You now have the ability to completely control how your product catalog is built. You'll be able to add new products, edit existing products, or delete products. You'll also be able to decide if users have the ability to quote with new products or only items that already exist in the catalog. You can even create read-only fields for products!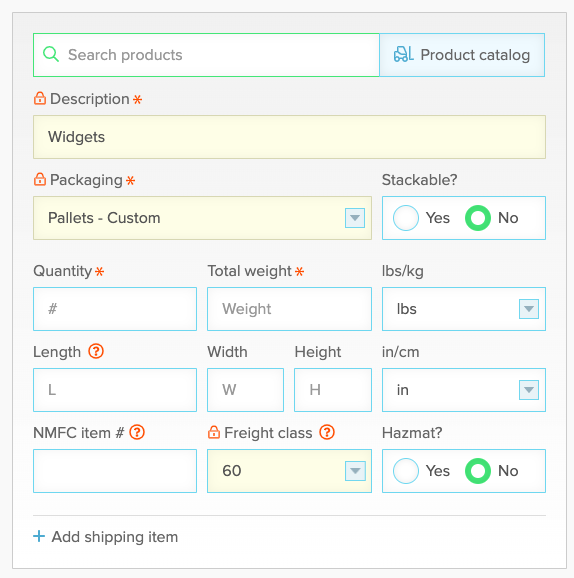 You can find the recording of the webinar
Mitch hosted on product catalog near the bottom of this post if you want to see a complete walkthrough.
Stackable
You now have the ability to indicate, when quoting, if your freight is stackable or not. This allows for a more accurate quoting process, especially when the linear feet rules could come into play.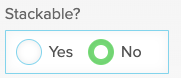 Rate Breakdown in the API
Did you know you can leverage Freightview's APIs to create a powerful shipping flow to get information in and out of your company's system? This process ensures no duplicate entry and provides a very efficient way to integrate Freightview into your day to day business activities.
We have recently updated our API documentation to allow you to pull in rate breakdown.
Integrations Wish List Survey
Integrations are an important component of a TMS and something we're looking to build upon going forward. Please take a look at this brief 3 question survey so we can make sure we provide a solution that works for you!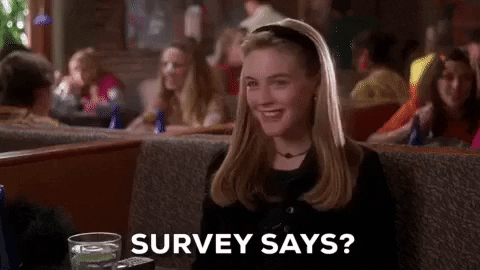 Invoice Auditing in Freightview
This feature completes the LTL lifecycle inside of Freightview and allow for even better reporting.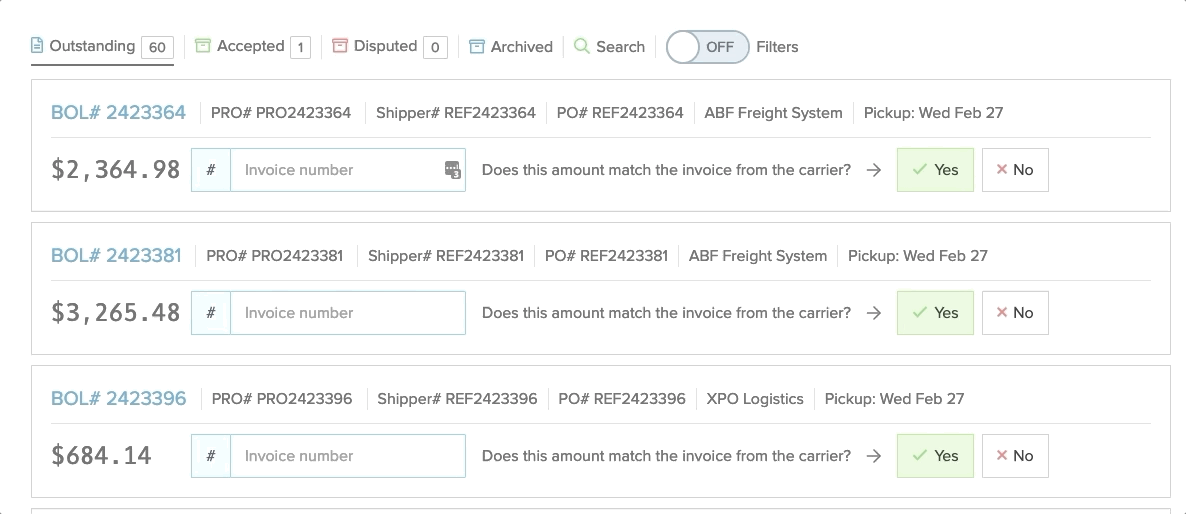 Want to learn more about auditing in Freightview? Join us for a webinar on July 11th at 9:00am CST. Register here.
Account Number on FedEx BOLs
Several customers asked that their FedEx account number appear in the bill-to section of the Freightview BOL. This was already appearing on the FedEx BOL itself. This helps for smoother billing processes with FedEx.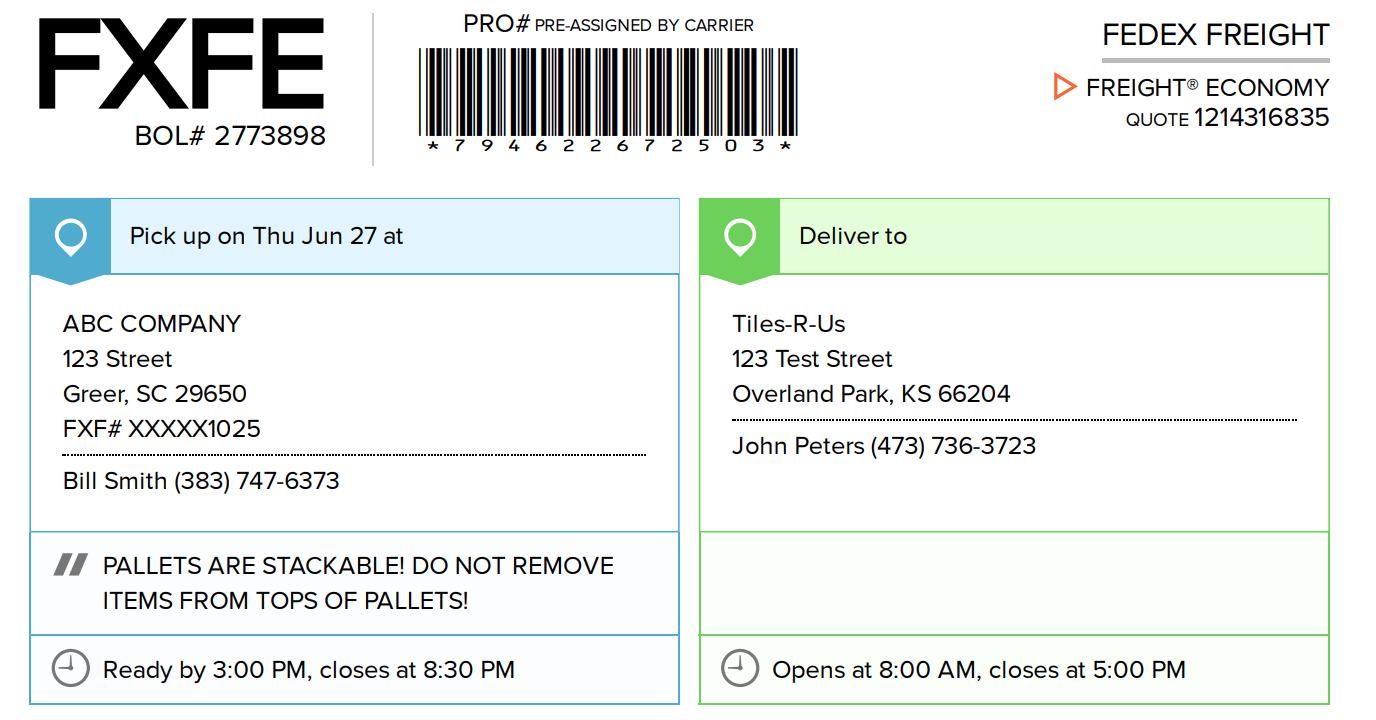 You'll see the account number in the shipper box. Only the last 4 digits will be visible for security purposes.
Accessorials In Your Address Book
Do you have certain accessorials you know will be associated with a location every time? The address book allows you to save location-based accessorials.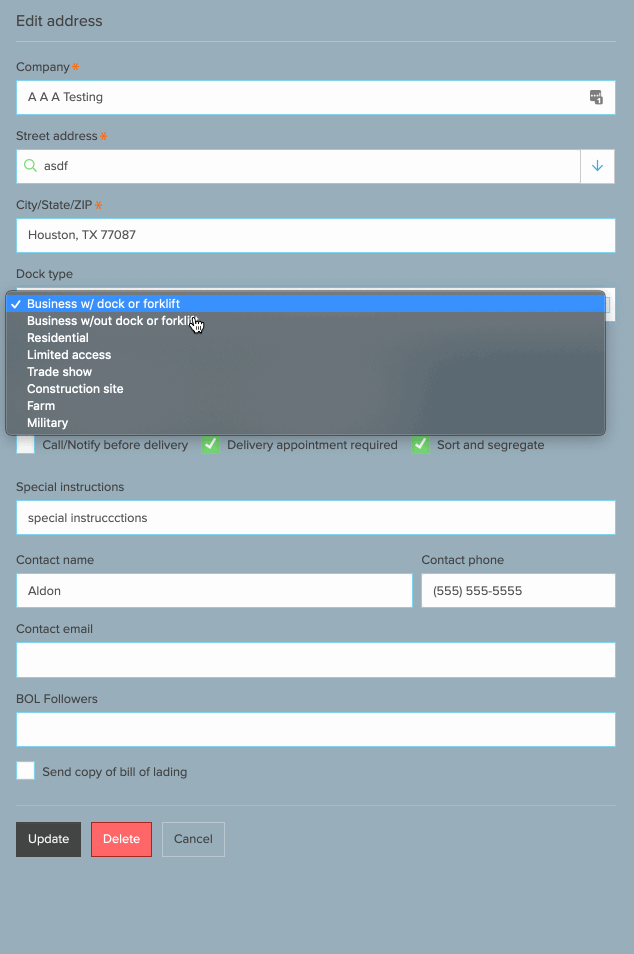 Documents
In addition to all of the carrier documents you've already been able to pull in Freightview, we have added Midwest Motor Express, Sutton Transport and DATS Trucking into the mix.
New Rating Capabilities
You can now rate in Freightview using Rude Transport and receive pallet rates via Southeastern Freight Lines.
New Tracking Capabilities
You can now track your Brown Transfer, Sutton Transport, Land Air Express, and Pilot Freight shipments in Freightview when the PRO number is entered.
Updated Rating Capabilities
We updated to the latest versions of 4 of our carriers rating APIs.
Love us?
If you haven't yet leave us a review on Capterra, it's a great way for other shippers to see how we can help them, too.
We are also running a referral program through July 15th! If you send a referral our way using this form we'll send you a $5 gift card for each one, as well as enter you in a drawing to win a $100 gift card. Spread the love.
Webinar Recordings
Never miss a Freightview release again-- subscribe to the Freightview blog.