It feels like we just sent out a newsletter but we already had so many things we wanted to share with you so it felt like a good time for another. We've rolled out some functionality we really hope will make your Freightview experience even more valuable.
Audit Your Invoices In Freightview
We are so excited to announce the release of auditing in Freightview. This feature will complete the LTL lifecycle inside of Freightview and allow for even better reporting.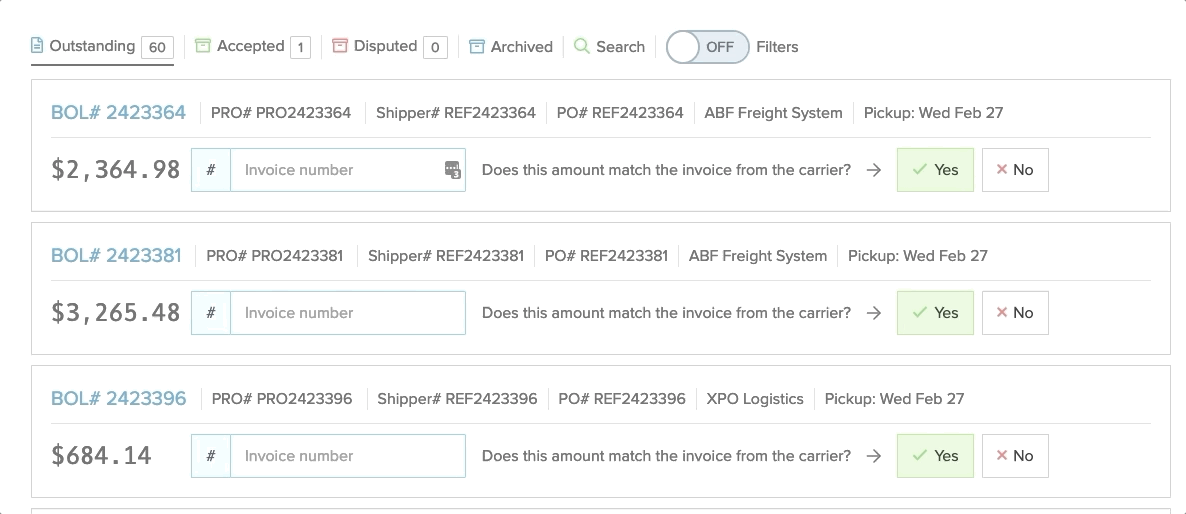 We hosted a webinar going over this feature. If you missed it you can view the recording here: https://vimeo.com/325735723
Carrier Optimization Report
Freightview allows you to know you have the power to pick your cheapest carrier option on every single shipment. We know that isn't always the best choice-- sometimes transit time or preferred carrier matters more. However, wouldn't it be impactful to know how much money you saved by choosing the cheapest carrier when it made sense? Now you can.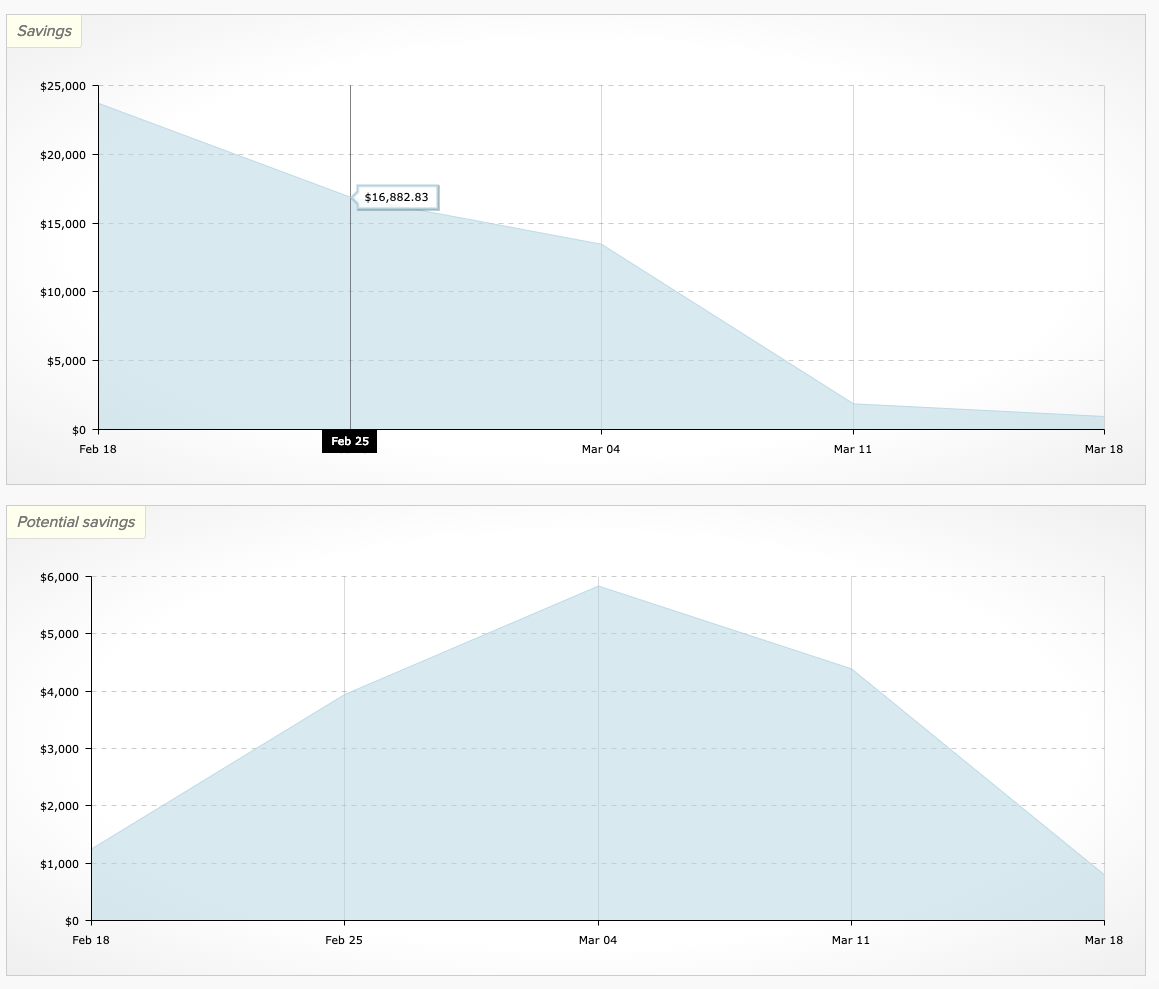 Markup Reporting
Account owners can now see information around markup included in the shipment export. We will include the markup percentage applied as well as the total including that markup and the total without.
New Settings Option
We heard a lot of feedback regarding Freightview remembering special instructions. The account owner can choose whether those are remembered when it comes time to book to or from that location again. This will be found under "App settings."

Rate Breakdown
We have added rate breakdown to your quotes for Midwest Motor Express and The Custom Companies.
Rating APIs
We have added the ability to rate with two new carriers-- Xpress Global and Forward Air.
Documents
We rolled out our documents feature back in November but we've added so many new carriers to the list. We started with 9 and now we're up to 19 carriers! We'll pull in any documents the carrier provides as well as your Freightview BOL and rate breakdown. You can also upload your own documents to the shipment. Since the last newsletter we've added Dayton, Averitt and A. Duie Pyle.
Spot Quoting
If you're still sending out mass blind copy emails to get spot rates from various carrier contacts, clean up your process and your inbox with spot quoting in Freightview.
Contact support@freightview.com for more info. We'll give you a trial of the tool to see if it can work for your business.
Love us?
If you haven't yet leave us a review on Capterra, it's a great way for other shippers to see how we can help them, too.
Account Review
If any of these features are unclear or if you just want more information, feel free to schedule an account review with Mitch!
Never miss a Freightview release again-- subscribe to the Freightview blog.