In Freightview for WooCommerce v1.2.0 we introduced a feature that allows the store owner to decided whether or not the customers are given the option to select accessorials for the shipment. It's labeled "Let customers select accessorials" in the settings.
The setting is default to checked, but when you deselect it, it reveals the controls to set the default destination accessorials.
Once you've selected these, we'll rate every order with these settings, automatically pulling back shipping rates with the selected information.
When you disable the ability for the customer to select accessorials, the cart won't show the options to the user.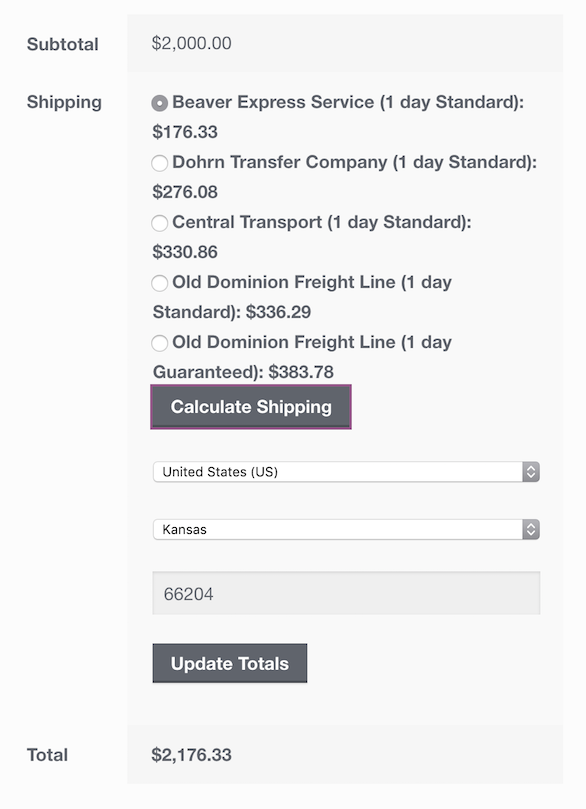 When the customer can select accessorials, we show them more options, depending on the delivery type.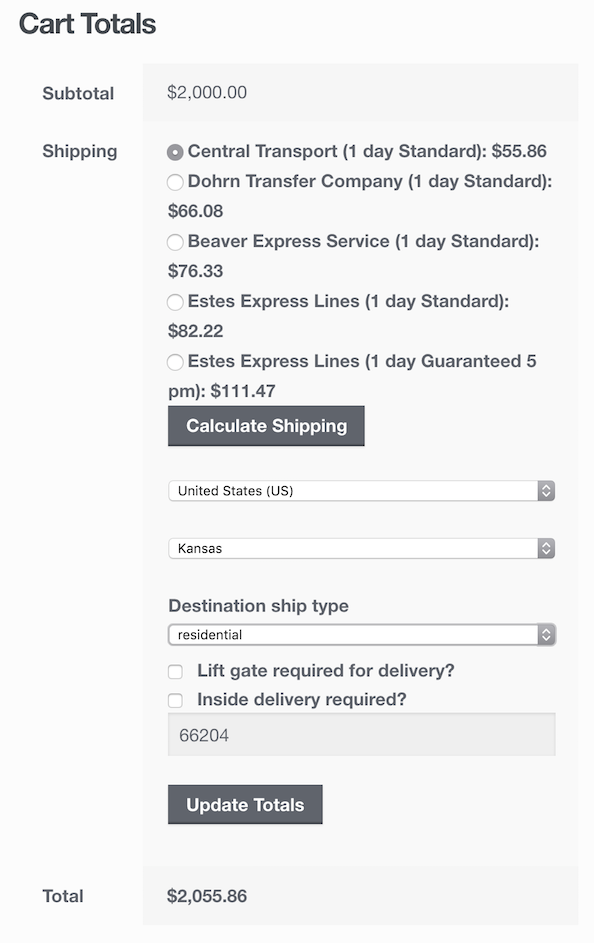 And on the check out page.
---
Check out what else is new in Freightview for WooCommerce v1.2.0