Freightview 101 - Frequently Asked Questions
We aim to make Freightview as user friendly as possible but there are a lot of things you can do. I just wanted to take some time to go over some of the basic functionalities of Freightview that you may have questions about. Let's get started.
Updating Carrier Credentials and Removing Carriers
If you update your login and password with your carrier you'll need to update that information in Freightview as well. Only users with full access can make this change. To do so, you simply go to the home page and click the carrier whose information you need to update.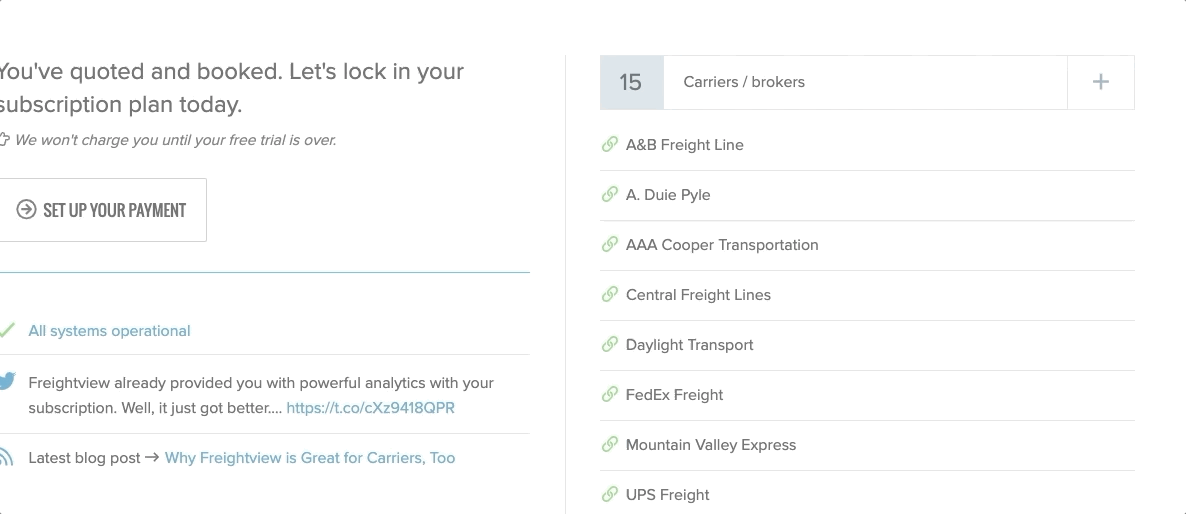 As you can see this is also where you can remove a carrier from your list. If you click on the carrier and there is not a spot for credentials that means we connect in another way and you don't have to do a thing-- your connection won't be broken.
Adding or Removing a User
This is another action that only a full access user can perform. You can do this from the home page as well, or you can go to your settings page which can be accessed by clicking your name in the top right hand corner.
All you need to add a new user is their email address. You'll enter it, and click "invite a new user." This person will then get an email from Freightview to setup their account.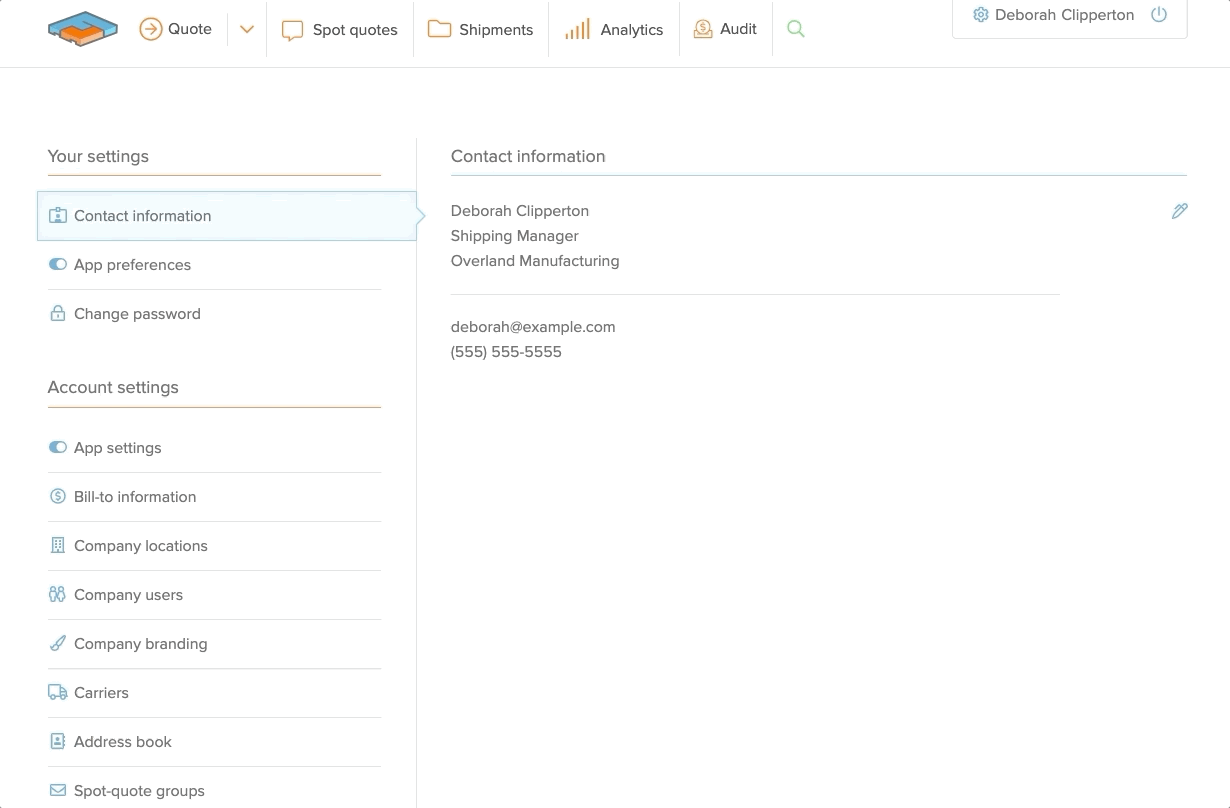 From here you can change a users access level, or apply a markup to their account. To delete use the trashcan icon on the top right.
Adding or Removing Locations
Again, you must have full access to make this change. These locations are those associated with your rates so make sure when you are adding or removing locations here they are associated with your business, and aren't just vendors (these go in your address book!)
To add a location simply click the "+" sign:

To remove a location you simple click the address, and then remove in the slider that opens up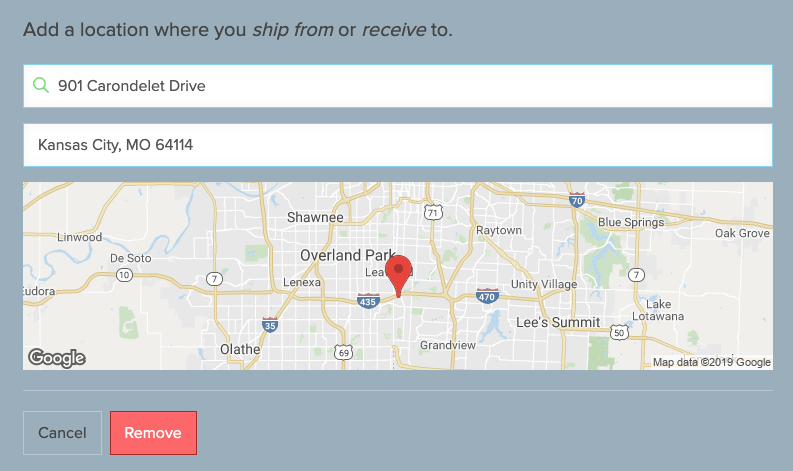 Rerunning a Rate
When you run a rate within Freightview, we'll display your rate options as always, but under those we will tell you how many rates did not return. There is an arrow you can click that will allow you to see specifically which carriers did not return and why.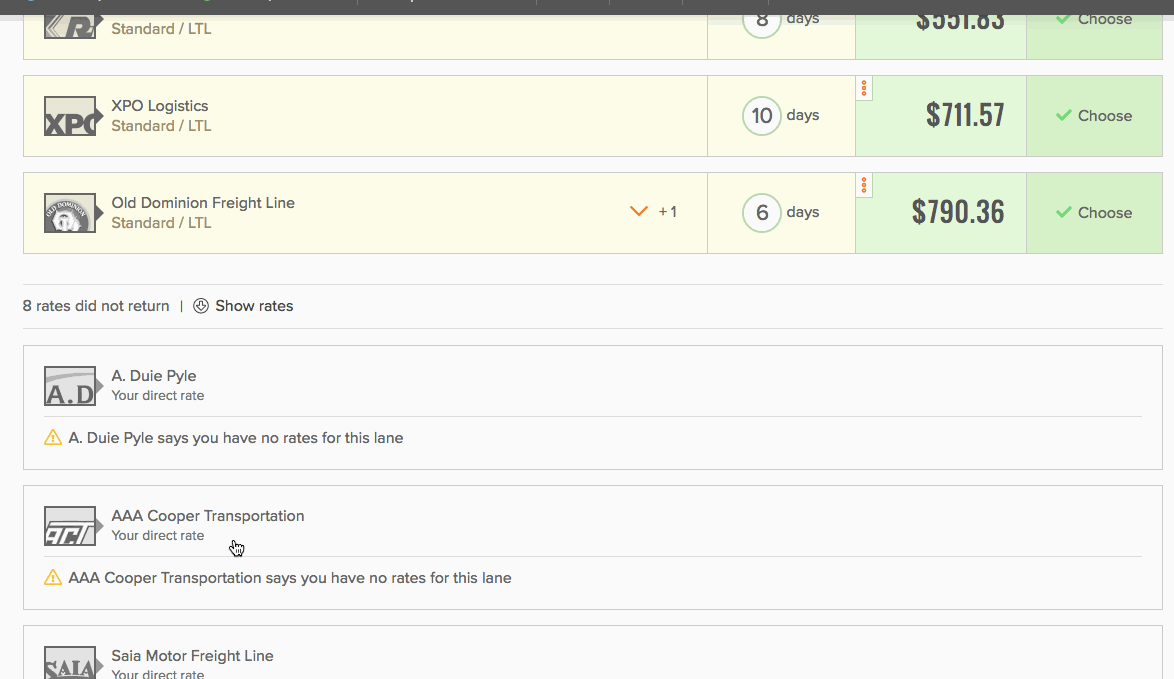 If the carrier API timed out it could just be a momentary outage. We always recommend rerunning the rate to see if it returns. To do this, all you need to do is hit the pencil, this will take you back and let you hit the "Show my rates" button again.

Finding Past Shipments
We will keep a record of every shipment you ever book in Freightview. However, when you are searching your shipment list we will default to looking at the last 90 days of data. You can change that time span using shipment filters.

If you toggle that button on you will have 9 ways to filter your shipment search. You can only search within a 90 day window, however you can make the window whatever you like.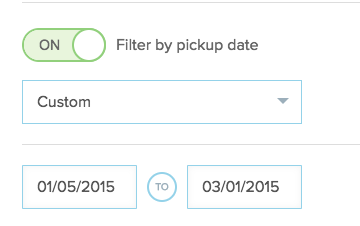 Changing a BOL
We will allow you to make changes to your BOL until your shipment is picked up. Once the shipment is in transit you cannot make changes within Freightview.
To make changes, go to the shipment page, and click "Change bill of lading" on the left hand side.
If you make any changes that could alter your rate we will rerun and notify you of any changes.
Resetting your Password
Having trouble logging into Freightview? Resetting your password is pretty easy. When you're on the login page you will see a link that says, "Get help with your password."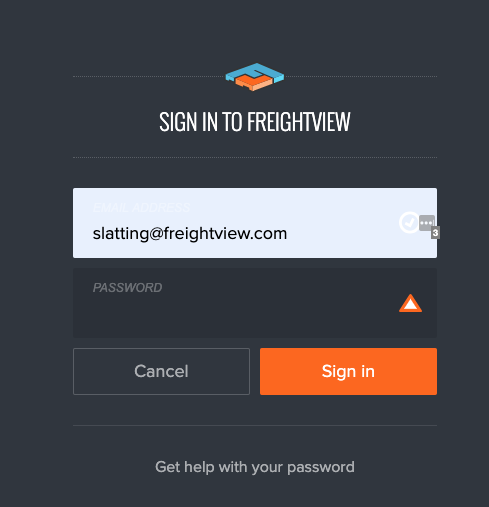 Clicking that will allow you to enter your email address and then we will send you a link to reset your password.
We are constantly rolling out new features and functionality and I know it can be hard to keep up! The best ways to stay in the loop are to subscribe to the blog and follow us on social media (Facebook, Twitter, & Instagram.) We'll announce new features with instructions and let you know when we host live webinars to go over some of the more complicated things.
Also, feel free to schedule an account review with Mitch at anytime for walkthroughs.