End of Year Spend Reporting for 2020
If you're a Freightview user you already know that as you ship Freightview keeps track of every single shipment and compiles this information into valuable analytical reports. However, you may not know how to use these reports to your advantage.
You can simply look at overall spend but your shipping volume could have changed-- if so, straight cost may not be the best indicator or place for comparison but it still necessary to know your overall spend and shipment volume.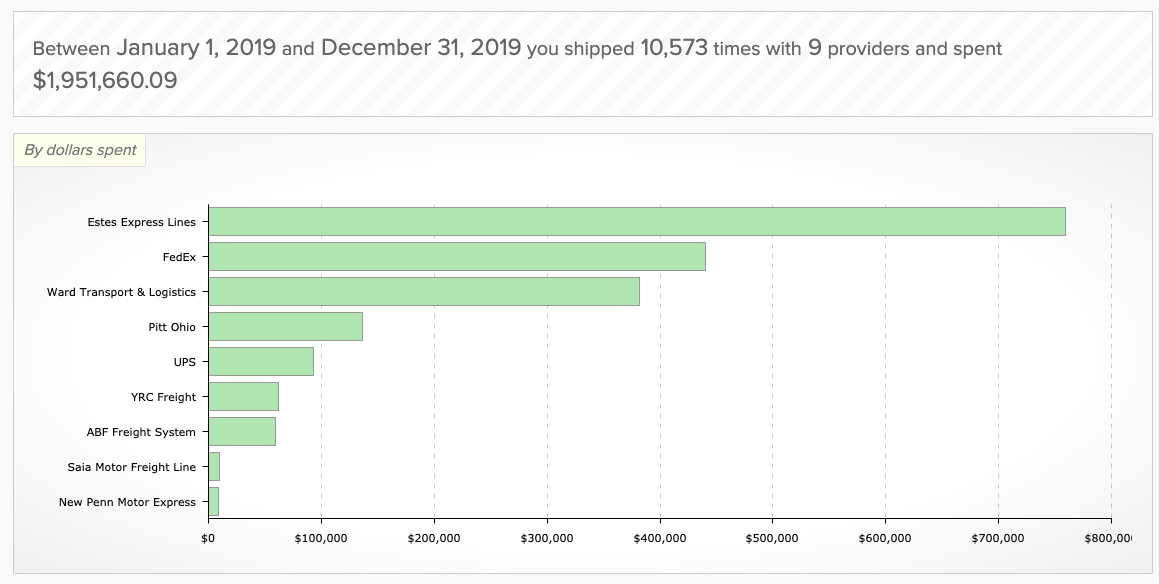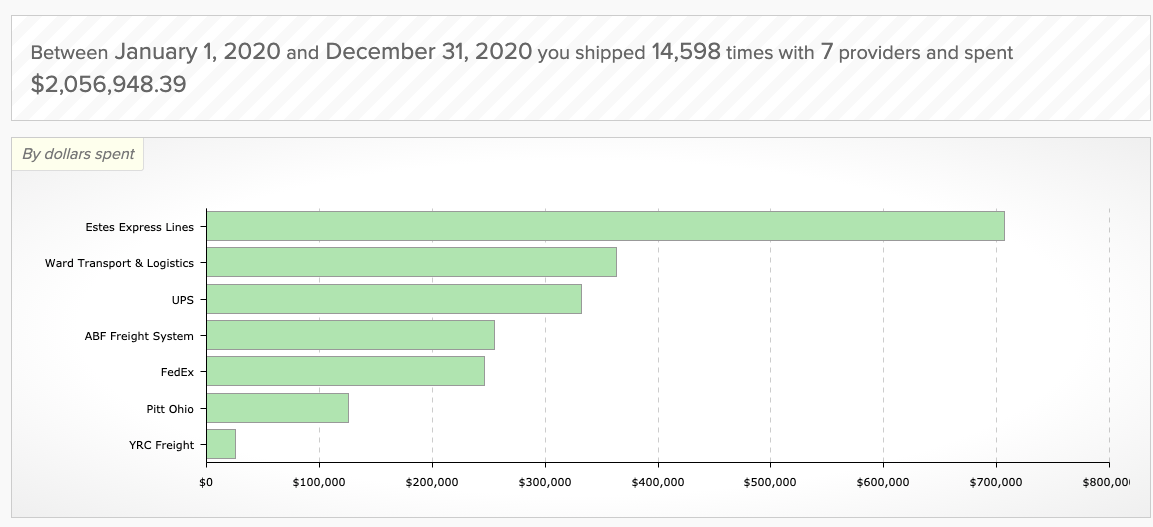 You can use the pre-generated charts to compare costs year over year. This is a great way to show how your department is making better decisions and saving the company money.
We will show you pre-populated graphs for cost by dollars spent, by number of shipments, by weight, and by cost/hundred weight.
You can also toggle to the spending history tab and see the money you saved by choosing the cheapest rate, and how much you spent by selecting a higher rate.

This pre-populated information only tells you part of the story. You can and should export the entirety of your shipping data for the year.
We also allow you to export your raw shipping data. This export will come directly to your email and contains so much valuable information that you can use to analyze your spend, negotiate with carriers and make the best choices in 2021.
Earlier this year we hosted a webinar on different ways to access your Freightview analytics. Now is a great time to revisit the recording, and learn the best ways to use this data you have at hand.
Not using Freightview yet? Ensure you have easy access to all this information about your freight spend and sign up for a free trial today.