Arranging a cross-border shipment to and from Canada, can seem like a daunting task but if you're prepared and know to expect, you can streamline your process and make sure they go off without a hitch.
What causes cross-border delays?
Insufficient Documentation - It is crucial a driver is given the necessary completed customs paperwork in order to cross the border with the freight. Without this documentation, the freight will be held up at the border until the customs paperwork is approved, applicable duties & fees are paid, and the broker signs off for passage.
You should have:
Commercial Invoice
Export packing list
Statement of origin
For more information, visit export.gov
Unprepared Drivers - Not only does your driver need completed customs paperwork, they also need their passport. If your driver has a criminal record, or previous border infractions, they may be prevented from crossing the border.
Restricted Items - Certain items and products are not able to transported into Canada from the US. Be sure to check that your freight doesn't fall into one of the following categories: Firearms, ammunition, used motor goods and parts thereof, seeds, products requiring special licensing or inspection, tobacco products, medical supplies, etc. If you're not sure, contacting your Customs Broker is the best way to find out.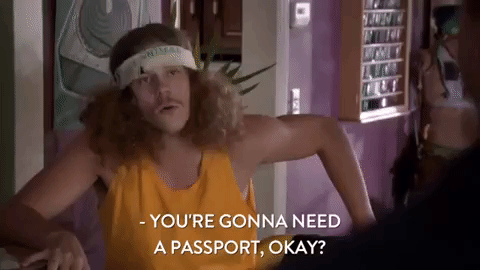 Expand your options
If you limit yourself to the same regional carriers when booking cross-border shipments you may end up paying inflated prices. However, Freightview will save your shipping data so you can use that raw data to your benefit for negotiating better rates with your carriers.
Plan Ahead
You are not likely to get same day service for a cross-border shipment. It takes time to find a carrier, schedule a pickup, and make sure all proper documentation is in order. It is important to have realistic expectations with these shipments.
Be Aware of Cross-Border Accessorials
Some carriers will charge a 'cross-border charge,' inspections fees, or something similar on these kinds of shipments. They usually aren't very expensive, but they can add up. Each carrier has their own guidelines, so it's best to refer to their rules tariff or talk to your carrier representative for more details.
Whether you're shipping cross-border to Canada, or domestic, Freightview can help you streamline the process. Sign up for a free trial today.
*Editor's note: Content of this blog is based on the C.H. Robinson white paper, "Removing Barriers to Canada-U.S. Shipping *