Introducing: 3rd Party Parcel Shipments
We rolled out our parcel functionality back in March. One of the biggest pieces of feedback we heard was the need to be able to book a parcel shipment, where you bill collect to the recipient or third party.
It is now live in Freightview, and it works a little differently than it does for our LTL functionality-- read on to learn more.
To book one of these shipments, you will first navigate to your parcel quoting screen as normal. Once you're there, you will see a checkbox under the "Ship to."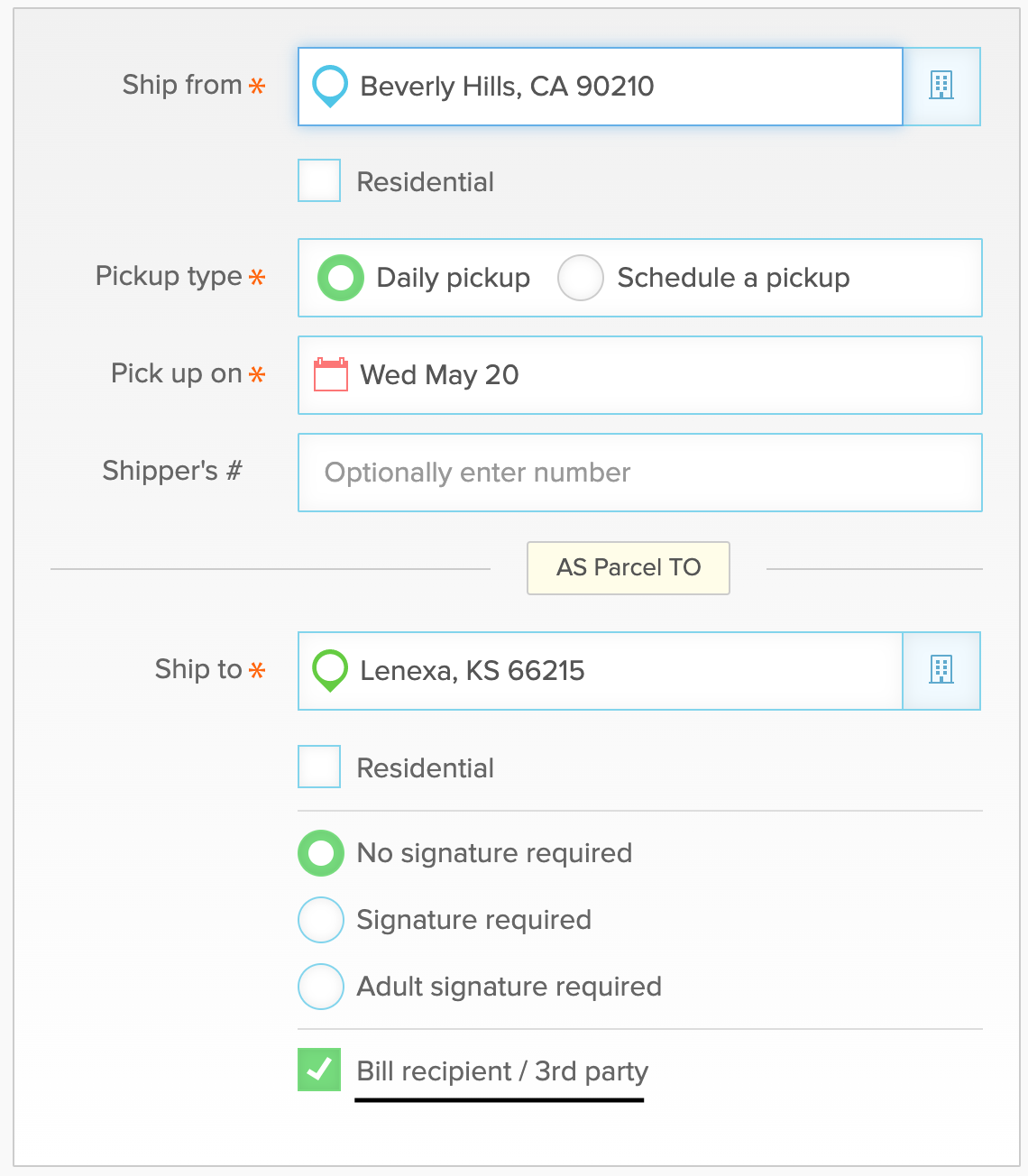 When you select "Bill recipient/3rd party" you will have some additional information to fill out once you navigate to the booking screen.
Firstly, you will select a carrier. This will be at the top of the booking screen.

From there, a slide will open and you can make your selection.
Once you have chosen the carrier, you will see the top of the page now look like this:

You will choose who you are billing, service level, pickup date, account to be billed to, and billing postal code.
From here, you can create the labels and shipment within Freightview. It is important to note that while this shipment's information will be sent to the carrier, a pickup will not be scheduled. Currently, 3rd party and recipient billed parcel shipments in Freightview can only be made when selecting the "Daily pickup" option on the quote screen.
Not using Freightview yet? Sign up for your free trial today.