How To View Analytics Filters on Freightview
We rolled out shipment filters on Freightview, which makes it easy to filter through your shipments to find exactly the information you're looking for.
We have now added the same convenience to your analytics.

The functionality is pretty similar to what you've already seen in shipment filters.
You can toggle on multiple filters and even include multiple criteria in each. Adding multiple filters will force the results to match all of the filters you've added. Adding additional criteria to a filter allows you to specify additional possible values for a filter. Technically speaking, each different filter functions as an "AND" and each criteria for a filter functions as an "OR". You can make your search as specific or as broad as you need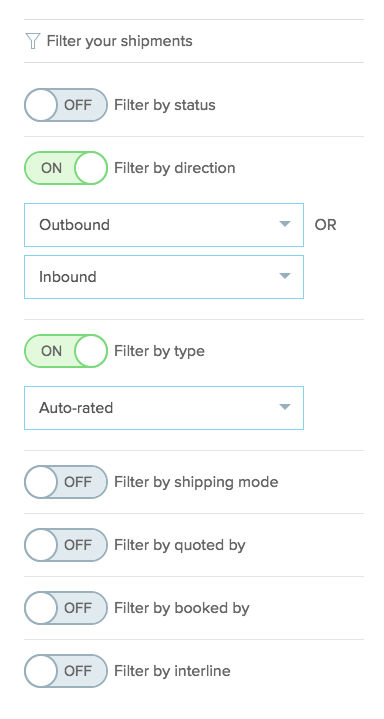 Once you've decided on your criteria you'll just need to click the "Apply filters" button at the bottom of the screen and your query will return.

Once applied, we all show you all of the great analytics you're accustomed to, but with your specific filters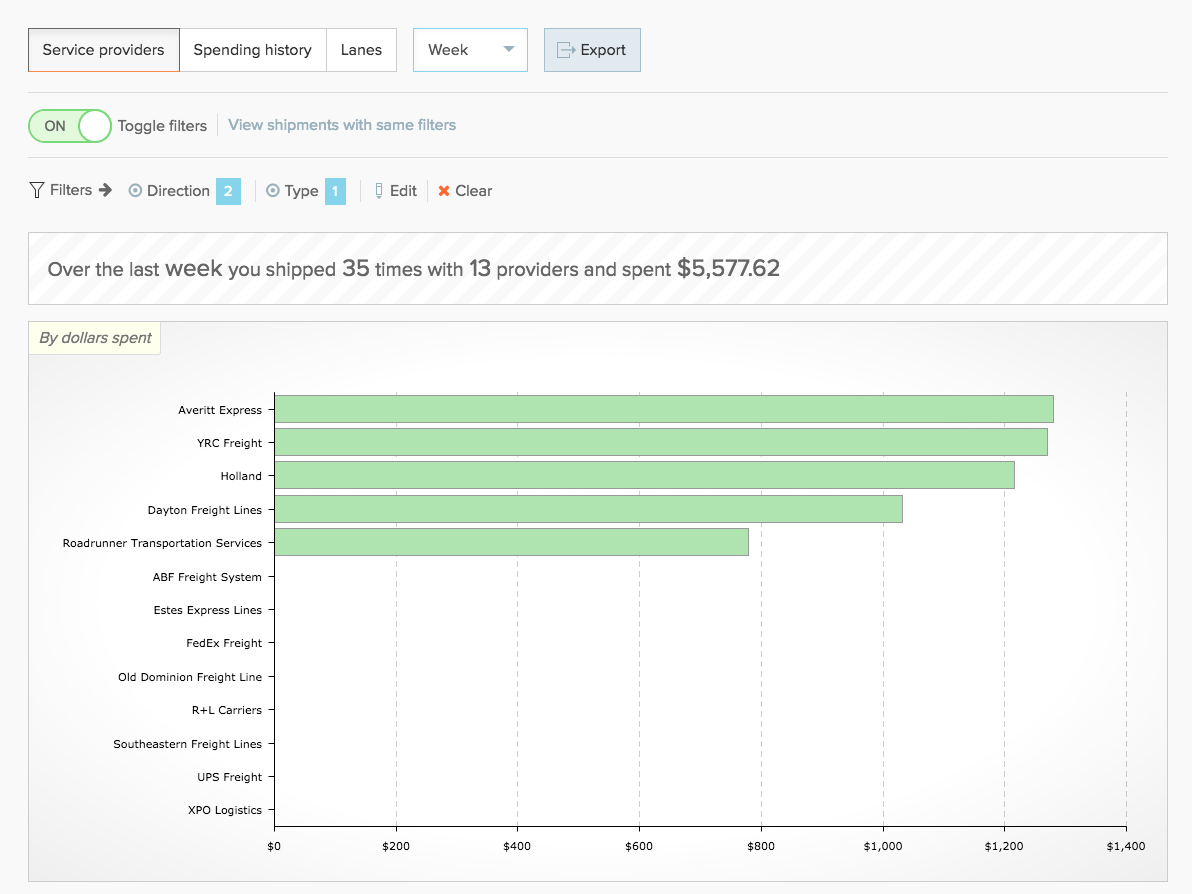 From here you can change the time frame of your search as well as export your filtered analytics into a CSV file. You can also clear your search or edit your applied filters.
Quoting, booking, tracking, and analyzing your shipping data for multiple carriers has never been easier. Sign up for a free trial of Freightview and experience it for yourself.