Add people to your Freightview
Some of our customers are lone wolves, handling all of their LTL quoting, booking and tracking without anyone helping them out. But for most of our customers, it's better to share the work with other people in the company.
Maybe you have a team of people who manage freight and you want them to have their own logins to Freightview.
Or maybe you have someone who handles your work when you're out sick or on vacation.
Or maybe you want your sales or customer service reps to be able to run their own freight quotes.
Freightview makes all of that easy, and here's how to add other people as users on your account.
When you're on your home base page, you'll see a list of users in the bottom right corner. It starts with just you.

Click the plus sign, and this panel slides out: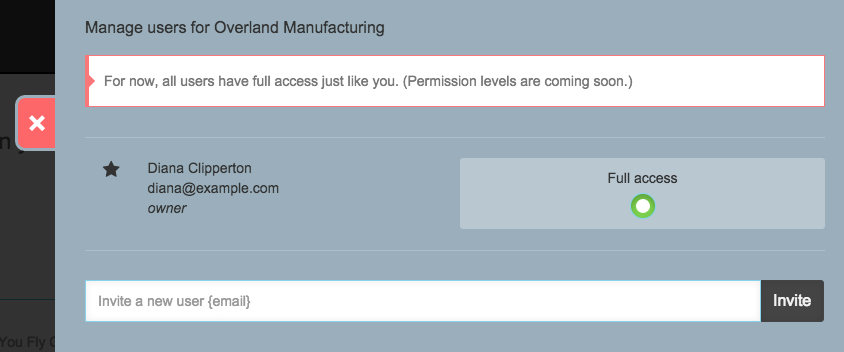 To add someone else, enter their email address and click Invite. They'll appear on your list.

They'll get an email inviting them into Freightview.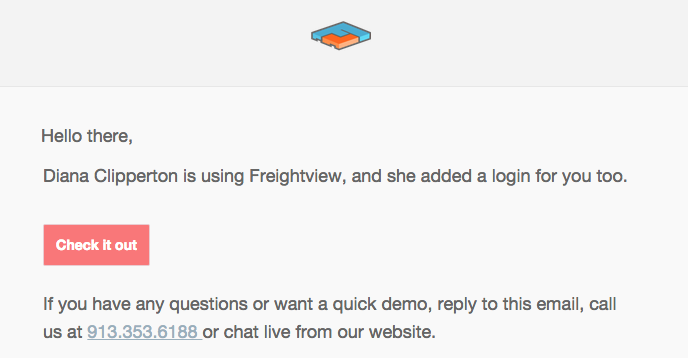 When they click the button, we'll ask them to fill in their information and choose a password:

Then they're in, and they can use Freightview just like you do. Here they are on the user list:

Before we wrap up, just a word about permission levels. Right now, every user has full access, just like you. Soon we're rolling out three different levels, and there's a preview right on the slide-out panel:

I'll explain them more when they're ready.
I hope you'll take half a minute right now to try it out and let me know what you think.