Accessing Freightview From Your Mobile Device
Did you know you can access your Freightview account from you iPhone, iPad, Android phone or tablet? We know that you're dedicated to your products and their customer satisfaction, so let us help you continue to make your shipping simpler.
Whether you're on site in the warehouse, out on the dock, or at another coworker's desk - you can check tracking, run quotes, and book your shipments from any mobile device.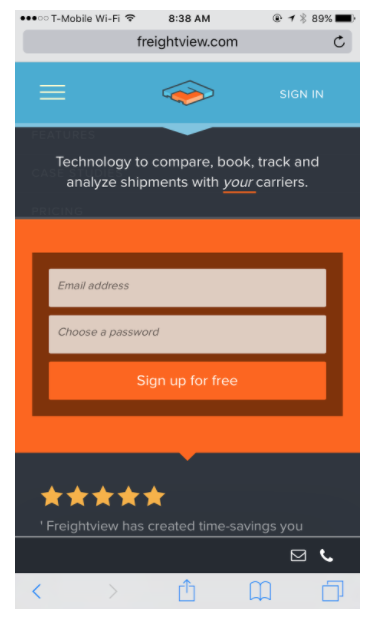 Here's the How To:
Type "Freightview" into the device's search browser.
Click the Sign In link.
Enter you credentials.
It's that easy!
From there you can access your full account, and even add Freightview to your bookmarks for easy access.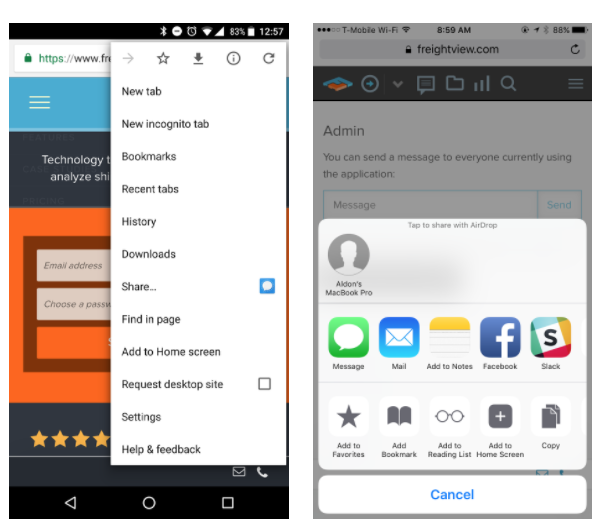 Quote, book, and track all of your multimode shipments with Freightview. Sign up for a free trial today.