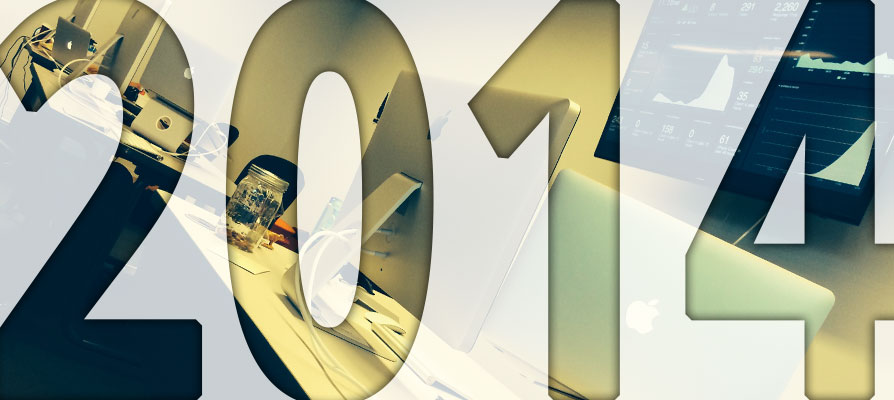 2014 was a big year for Freightview! After we launched in April, we built new features and added more carriers all year. We've been setting new records every month for shipments and customers. I'd like to share some recent updates.
---
We launched new features
API: If you want to pull your freight rates into your own application or website, then our new API is just what you need. Need help? Drop us a line
Home base: We added a home base page that you see when you first log in. It gives you an overview of what's going on with your carriers, locations and shipment.

Archive your old shipments: Is your shipment list getting cluttered? You can archive old shipments. They're always available if you want them back, but they're not taking up any space. (One customer told me he leaves shipments on his list until he's received the invoice, then archives each one as he audits and pays the bill.) Learn more...

Quote history: You might need to run a quote when Sales is pricing a new order, then you'll schedule the pickup when Production has the freight ready to ship. Previously, you've always had to re-enter your quote information on the quote page. Now you can grab that previous quote from your quote history and start from there. Learn more...

Print your quote results: We're all for having a paperless office, but we know there are times you need to print those quote results. Now after you run a quote, you can click the "Print this list" link to get a nicely formatted PDF, complete with carrier quote numbers.

Print bill of lading only — don't schedule the pickup: Sometimes you need to prepare a shipment, including the BOL and shipping labels, but you aren't ready to schedule the pickup. With most carriers, you can now choose "Print BOL only" on the booking page. We won't dispatch the shipment to the carrier, but everything else will be the same. Call the carrier for a pickup when the shipment's ready. This is particularly handy for inbound shipments, when you're telling your vendor which carrier to use, but you want them to call the carrier when the freight's ready to go.

NMFC item number rating: Some of our customers have rates based on specific NMFC item numbers, not just classes or dimensions. We added some new functionality to support that style of pricing. Check it out...

Change rate-affecting fields on the booking page: In the old days, if you ran a quote, picked a carrier, and went to the booking page, then you needed to change a rate-changing field (like origin zip code or weight), you had to go back and start over. Now you can change all those details right on the booking page. When you click to book the shipment, Freightview will point out any rate change and give you a chance to approve it before the pickup is scheduled.
Lots of other features too:
Those are some of the big features we've added recently, but we've made hundreds of other changes, like...
The address book drop-down menu now includes street address along with company, city, state and zip.
The booking page now shows the transit time.
The shipment list now includes the price.
We show if a quote is interline instead of direct (for the carriers/brokers who provide that information).
We show liability limits (for the service providers that send them to us).
If a zip code is used for more than five cities, we display all of them.
We added an all-new carrier setup flow that makes it faster than ever to add a new service provider.
We've added a dozen new carriers and brokers -- and we're working on more right now.
A streamlined setup process.
Live chat -- we provide world class support.
We received funding
We think we're building an amazing product that will change the freight industry and our investors agree. We've raised millions allowing us to grow our team and build more features that our customers use everyday.
We hired
It takes a team of dedicated hard working people to build a great product. We started off 2014 with a team of seven and have grown to 17.
And we're still hiring, https://www.freightview.com/jobs
We had an intern too, could you be our next intern?
Our intern @dlong2654 hard at work on her last day programming the http://t.co/wEweREVAj7 app with @nbridgewater. pic.twitter.com/pPkFkQi3CF

— Freightview (@freightview) August 22, 2014
We moved to a new office
We're now located in historical downtown Overland Park, KS which is on the outskirts of Kansas City. We're surrounded by restaurants, coffee shops and a local farmers market and we love it.
@opcares Our new DT Overland Park office remodel is in progress & we're excited to move in soon! pic.twitter.com/PYfBJU4r9J

— Freightview (@freightview) August 22, 2014
Getting moved in to our new office space today! pic.twitter.com/Mtr16mEgp1

— Freightview (@freightview) August 29, 2014
@DowntownOP we're all moved in on Santa Fe & excited to be a part of the community! pic.twitter.com/JwL91hvV97

— Freightview (@freightview) September 4, 2014
We launched In Transit (our blog)
That's what you're reading now. Do you have any ideas we should write about? Send them my way jasonw@freightview.com
We broke records
Month after month we've set new records for number of shipments and customer engagement. We expect the positive trend to continue. Feedback is essential to our growth - do you have a moment to write a sentence about us? Review us on Software Advice or Capterra
We filmed a commercial
http://blog.freightview.com/the-video-mailer/
#tbt Shooting our commercial back in April pic.twitter.com/hXGUuCAHd8

— Freightview (@freightview) December 11, 2014
We traveled
Our development, design and product team attended Kansas City Developer Conference, good stuff. We sent one designer to Big Omaha, it was great.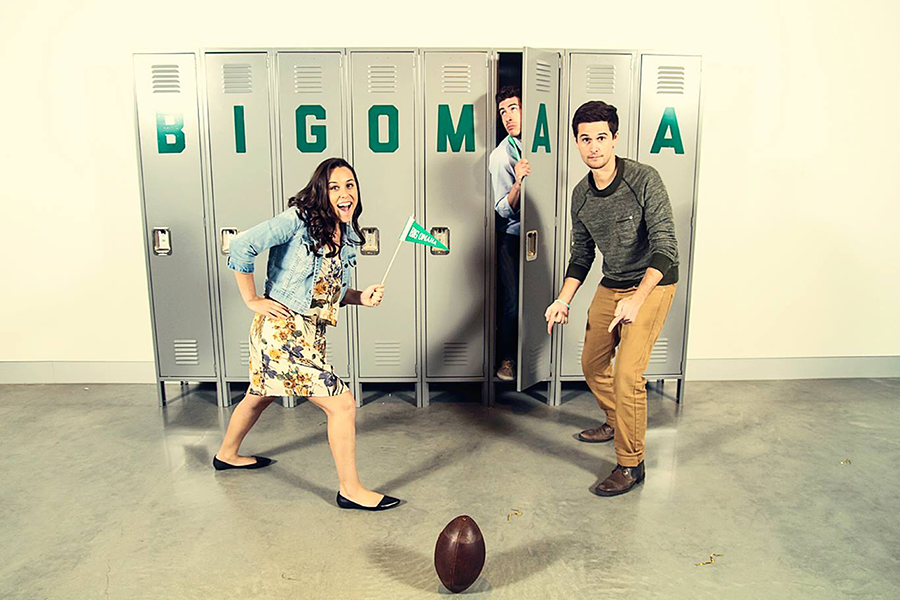 We also had the opportunity to visit several of our customers including Indy Hanger, Prosoco, HepaCart, Zesco, Tredit Tire, Prowler; always productive.
Enjoyed visiting Colleen @PROSOCO - They use http://t.co/fhNE3nqAHe to rate and route all their LTL shipments pic.twitter.com/M99zpi0H2o

— Freightview (@freightview) November 7, 2014
Fantastic visit this week w/ @ProwlerTracks in Indiana. They use http://t.co/fhNE3nqAHe to ship their rubber tracks! pic.twitter.com/o1Do25z6w9

— Freightview (@freightview) October 30, 2014
If you were a part of our story in 2014, thank you. We're excited about what 2015 has in store.