9 Ways to Get the Most Out of Freightview
Freightview is a really valuable tool to help make your shipping department, and entire business more successful. We want to ensure that you are using every resource available to you through our platform, so we've created this comprehensive guide for Freightview newbies, and seasoned veterans, to ensure you're getting the most out of your transportation management system. Let's talk 9 ways to get the most out of your TMS.
Ensure all of your LTL carriers are added to Freightview
If you want to ensure you have a full picture of your shipping options it is important you have all of your carriers added into Freightview. Even if you think one of your carriers is less competitive, you should add them in for visibility. You may be surprised by the results. This could also help you to negotiate better pricing with your less competitive carriers by showing them how they stack up against the competition if you choose to share your shopping data with them-- which you can easily pull out of Freightview.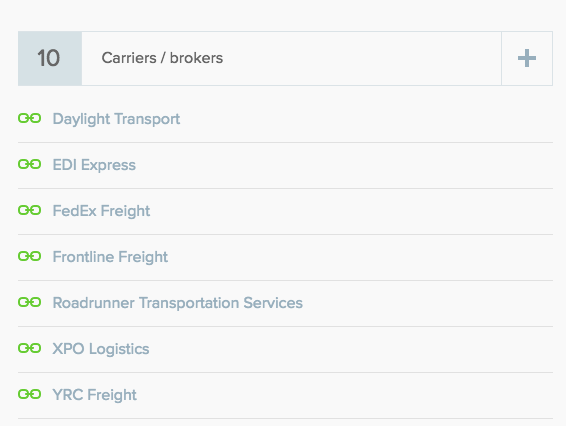 Upload your address book
Compile all your address book entries (places you frequently ship to, vendors, shipping contacts, etc.) into a spreadsheet or download it from an existing system your company uses. Our support team will upload it on your behalf. Having your addresses already in the system is a huge convenience and time saver.
Build out your product catalog
You have complete control over how your product catalog is built. You are able to add new products, edit existing products, or delete products. You're also able to decide if users have the ability to quote with new products or only items that already exist in the catalog.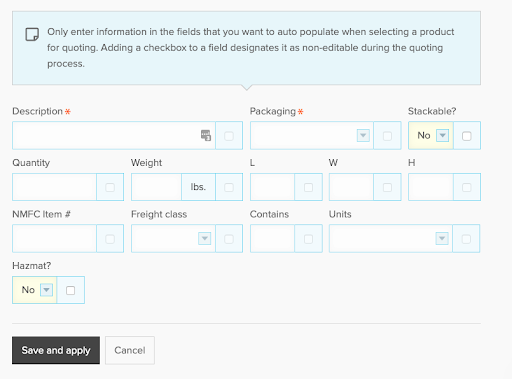 Are you utilizing Freightview for all of your modes of transportation?
Freightview was originally built for solely LTL shippers, but we've since grown our product and offer solutions for your spot bids and parcel shipments as well. You can expect the same level of expertise and reliability for these modes as we've provided for your LTL needs.
Our spot quoting tool allows you to get bids for shipments that fall outside of your regular LTL pricing, is a FTL move, or requires some sort of special equipment. All you need to get a spot quote within Freightview is the email address of your carrier contact.
Our parcel functionality currently allows you to compare your rates between UPS and FedEx. You will be able to generate labels, track your shipments, and spend in the same system that houses your LTL.
Loop in all the right people
If you're only giving your logistics team access to your TMS you're leaving a lot of opportunity on the table. Multiple departments can benefit from having access to your TMS. You can set specific permission levels and give visibility to your sales team, finance department, customer service folks and beyond.
Add in your logo
Full access Freightview users to upload a company logo to display on your paperwork generated within Freightview. It's super simple, and available in your settings. We'll show your logo on your BOLs, labels and email correspondence generated by the spot quote tool.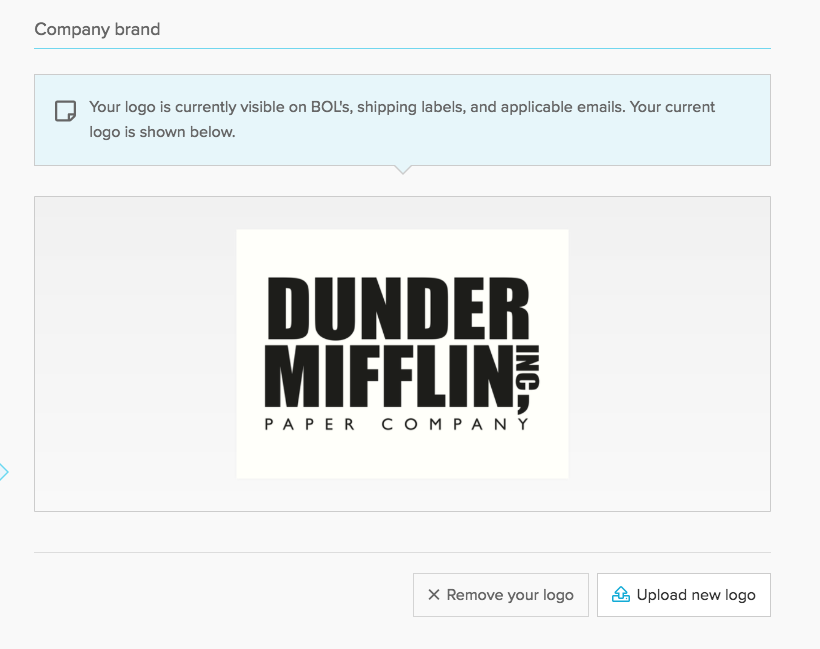 Utilize the tags feature
Freightview gives you the ability to add tags to your booked shipments. This is a helpful tool for organization. You can mark cargo claims, rate discrepancies, reason codes, or any other important info pertaining to your shipments.
Using tags as reason codes is a really great way to help enhance your reporting. Set predetermined reason codes for your team and have them include a reason code on any shipment where the cheapest carrier is not selected. Shipment tags will show up on any data export you pull from Freightview under the header "Tags." I have created some dummy data for example purposes.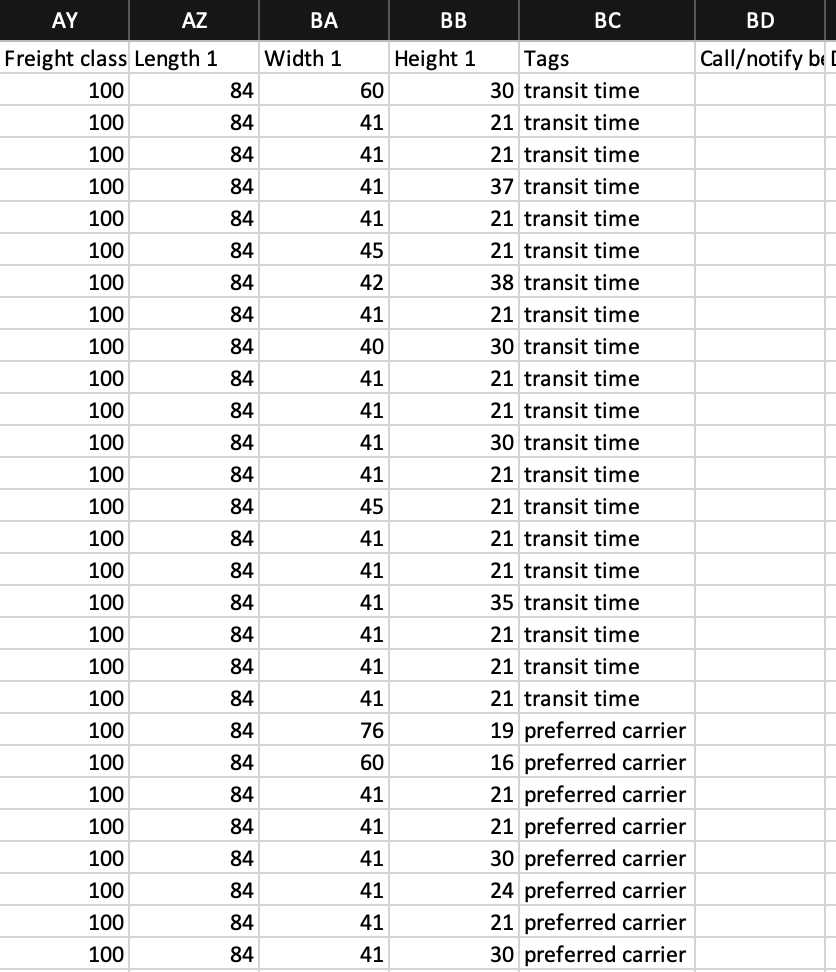 Utilize our Auditing tool
Auditing your freight bills in Freightview allows you to truly complete the LTL shipment lifecycle within Freightview. We can pull in invoices for some of the major carriers. You can read more in full detail in this previous post about auditing and documents.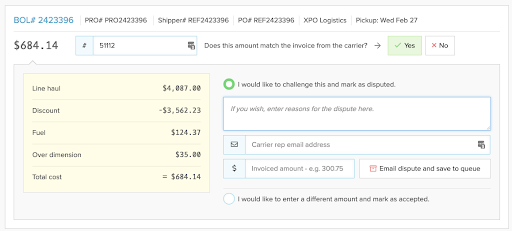 Get to know your analytics tab
When you're using Freightview to streamline your day-to-day freight shipping, you're also generating valuable data about your shipments, carriers, lanes, and spending. Freightview helps you visualize that data so you can put it to work.
You can see which of your carriers are getting your freight by dollars spent, number of shipments, weight, and cost/hundredweight.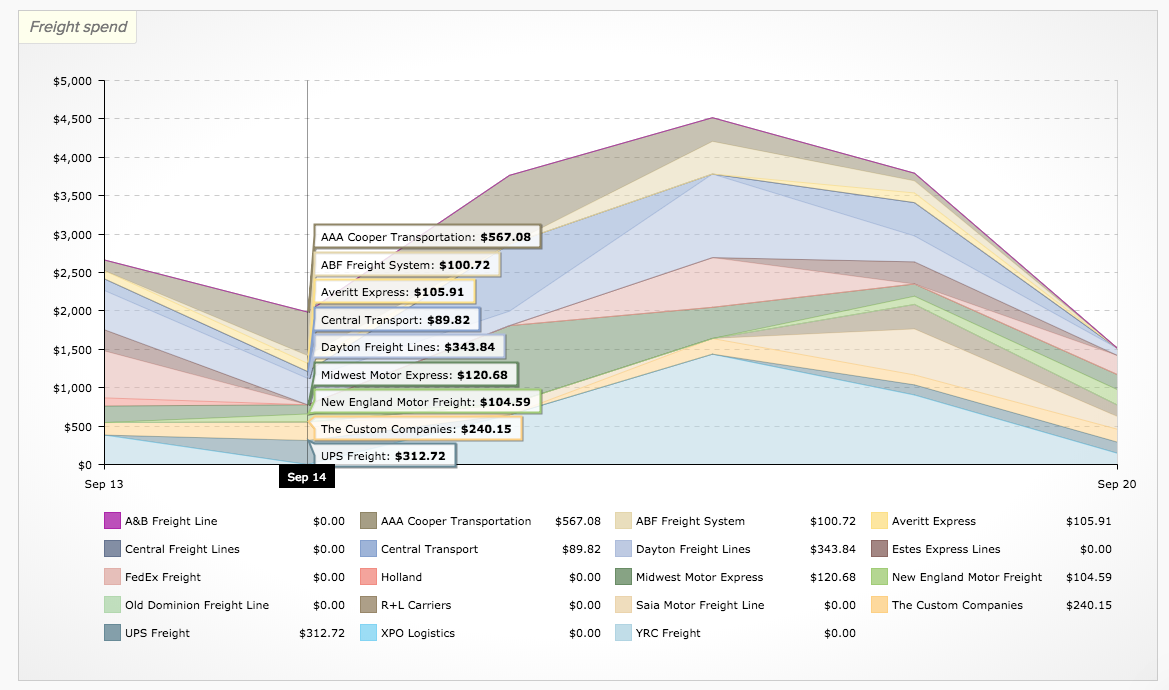 All of your data is exportable. Simply select your time parameters, hit export, and we'll send a detailed CSV directly to your inbox. This data can be invaluable when negotiating rates with your carriers via RFPs or countering back when a carrier sends out a GRI, or when you're just analyzing your freight budget.
Freightview is full of features to make your shipping department, and business overall, more successful. If you haven't tried Freightview yet, you can try us for free by signing up for a free trial.