3 Tips for Negotiating Pricing with Carriers
Money, moolah, cash—whatever you decide to call that green stuff it's important. You want to know you're doing everything you can to get the best deals and to do that you need the proper know-how. That being said let's get straight to it – 3 tips for negotiating prices with carriers!
1. Look at your lanes
Look at the lanes you need pricing for and target the carriers that need those lanes. When carriers are running routes, they need freight to pick up to make their routes worthwhile. When you are searching for carriers you need to ensure you are targeting the correct carriers. Your carriers are a critical component of your business plan but that goes both ways--they don't want empty truck space. Knowing which lanes a carrier is frequently making can be helpful. If a carrier is already making a trip daily, you can probably negotiate a better discount than a route they only run once a week. It is important to understand what carriers are capable of performing what; what areas do they cover and the type of equipment and services they offer. Knowledge, as they say, is power.
2. Know your freight spend
Having this information at the forefront of your mind when negotiating is critical. If you are currently awarding a single carrier with a large percentage of your freight spend you can and should use that when negotiating with a carrier. Most carriers are going to want to hold on to being a preferred carrier for your business and may be more willing to negotiate in your favor when that card is played. It can be beneficial to analyze where exactly your money is going. You can easily pull out your lane and freight spend data out of the Freightview platform into a csv file. If you are divvying out a few lanes to a large number of carriers you may get more value by reeling back and using only a handful of core carriers. If a carrier feels like you are invested, and trusting more of your freight with them, you are more likely to get better rates.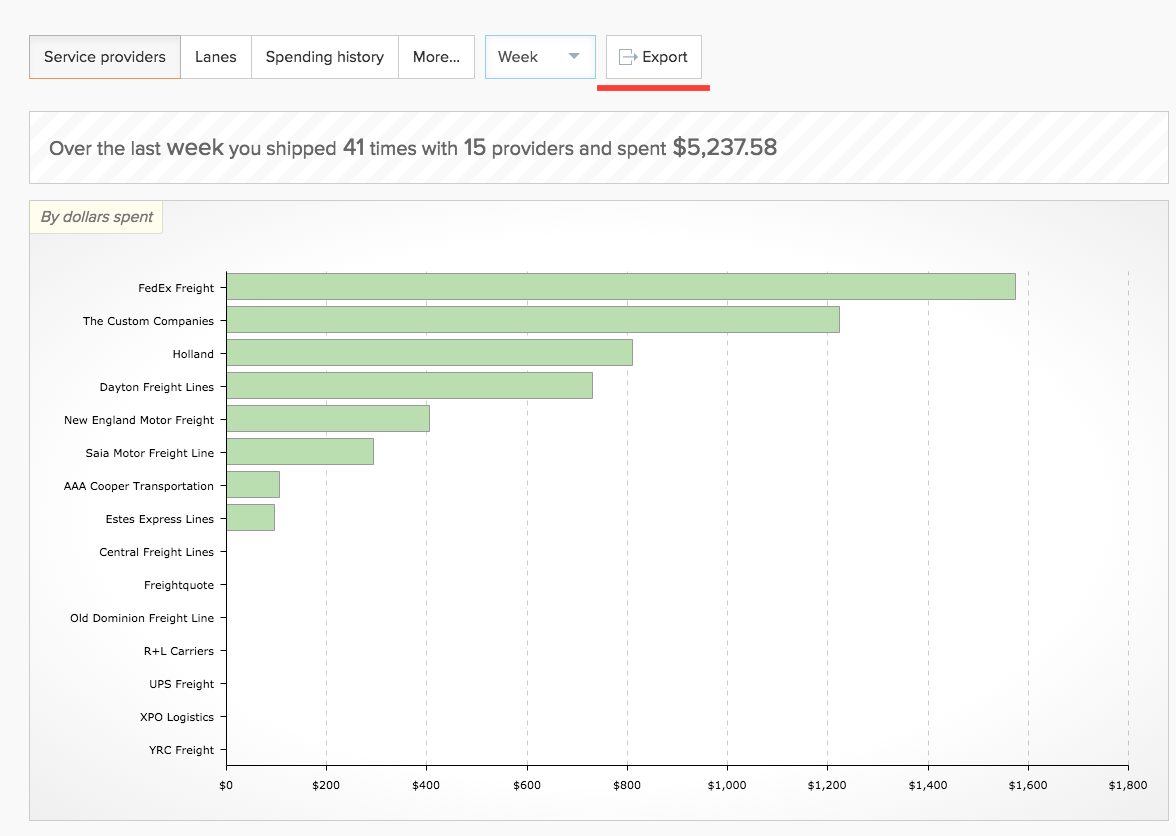 3. Know your product density
When carriers work out pricing for your shipments they base their prices off of density, class and pounds per cubic feet. It is really important for you to understand your product density, class and proper NMFC number. This helps you to have realistic expectations about your pricing and will allow you to see where the carrier is coming from. If you are shipping high density products with a freight class of 500 you are going to have spend more than a someone shipping low density class 50 products.
Let's recap a bit. Really the best thing you can do when negotiating your lane rates is to be knowledgeable about your budget, product, and carrier capability. You are working hard to get the best deal for your company but you have to know where the carrier is coming from and remember that it is their job to get a good deal for their company as well. Working with your carrier representative is a good place to start in understanding the needs of your carrier and what it means to be a good customer.
Take advantage of our freight spend reporting feature and all of our other great features by signing up for a risk free trial.